Planning a surprise birthday party for your best friend? Organizing a success party? Throwing a treat? Celebrating a victory? Or planning a special date?
What's the first thing that comes to your mind? CAKES!!! Yes, here in this blog we have listed down some of the best 15 bakeries in Chennai to try out today. All the bakeries are listed here are in no particular order.
The lifestyle of people has totally changed and with the western culture seeping into every aspect of our life, today special occasions & celebrations are incomplete without cakes and pastries. Bakeries have become a source for satiating the sweet tooth of people. Be it casual meet up with friends, parties, treats or just a snack time craving, along with coffee & tea good pastries are something everybody wants. According to Foodfood – Indian bakery market is estimated to be worth Rs 16,500 cr, growing at a healthy rate of 7.5% yearly.
In a place like Chennai, where people are extremely foodie and love to celebrate each occasion coming their way, so many choices leave them perplexed. Pleasant aroma, great ambience, delicious and fresh pastries, customised bakery products and a wide range of varieties are few things that will make a best bakery in the city. Considering these preferences, we have listed few of the finest bakeries in Chennai which offer exquisite range of delicacies and pastries that would drive you crazy for more.
In no particular order, here are the top 15 bakeries worth giving a try!
List of Top 15 Bakeries in Chennai For Delicious Cake
1. La Chocolate, Egmore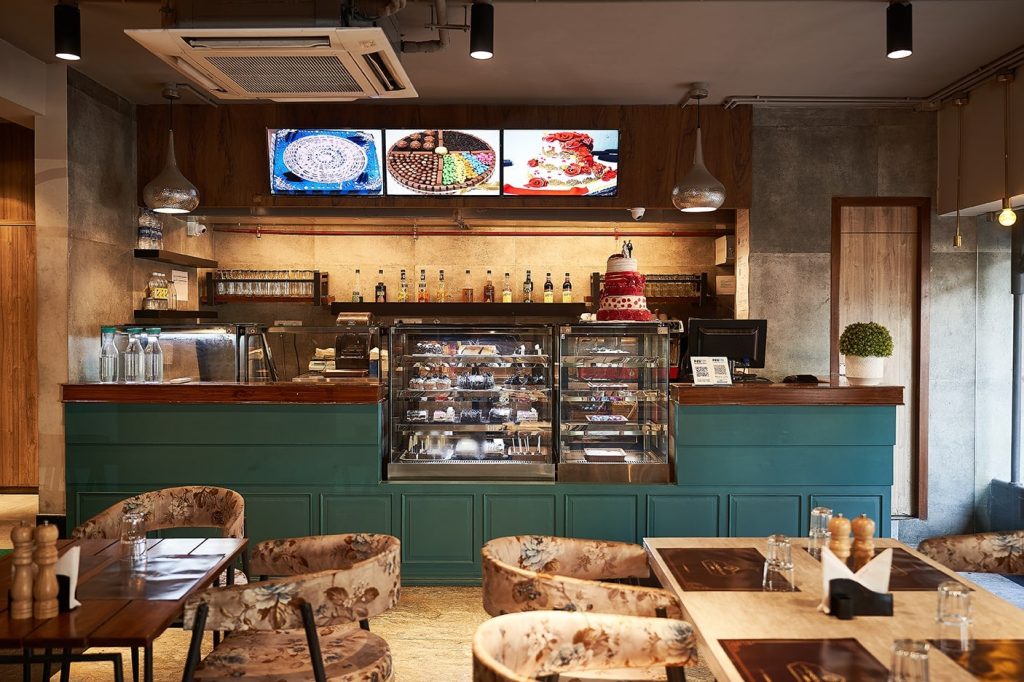 La chacolate is one the best Bakeries in Chennai to should check it out now. La chocolate offers an elaborate range of cakes and pastries that are 100% eggless and delicious. Their extensive menu includes a wide range of chocolate based cakes and exotic varieties like seasonal fresh fruit gateaux, gateaux base cakes and exotic flavour gateaux. La Chocolate undertakes customised cake orders and delivers it on time without fail.
They also offer fondant cakes, 3D cakes, photo cakes and custom designed home-made chocolates. Their signature chocolate truffle cake is a luscious and affordable – a must try if you are a choco maniac. The bakery has a small party space on the first floor with pleasant ambience. Summing up, if you are planning to throw a party, La chocolate is one of the best options.
Best known for: 100% Eggless varieties
Highlights:
Home delivery within 5 kms (between 10am to 11pm)
Party orders taken
Other branches: Nungambakkam and TTK road
Website: www.facebook.com/lachocolatechennai/
Address: 5, Casa Major Road, Opposite Corporation Bank, Egmore, Chennai
Phone no: 044 30853962
2. The Cupcake Company, Alwarpet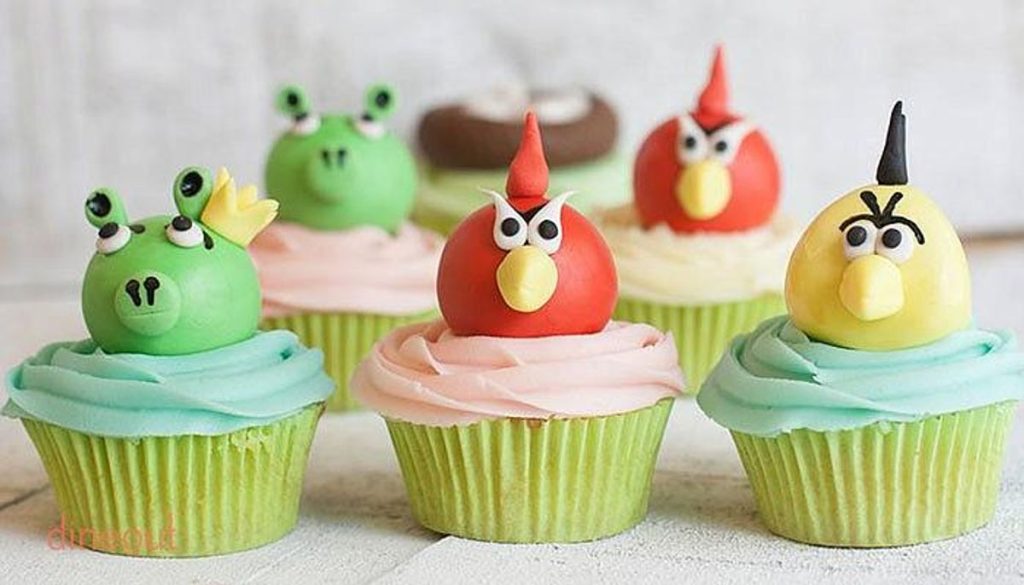 The love for cupcakes is eternal. The cupcake company offers a magnificent range of yummy cupcakes, delicately crafted and presented to serve people's irresistible carving for cupcakes. They offer a broad range of eggless and normal cupcakes of exotic flavours. Their 'death by chocolate' and 'lady in red' are 2 most favourites among cupcake lovers.
They take special orders for customised 3D and 2D cupcakes and also bake personalised cakes. Cakes, exotic handmade cookies, sauces, banana bread, brownies, popcorn and marshmallow lollies are some other delicacies that are offered. One must also try their fantastic cake shakes. The ambience is pulling and comfortable. Their prices are little high but hands down worth the buy!
Best known for: Cupcakes
Highlights:
Customised dessert jars for special occasions
Home delivery available (between 10am to 10pm)
Other branches: Rutlandgate, Nungambakkam
Website: www.thecupcakecompany.com
Address: 187, St Mary's Road, Alwarpet, Chennai
Phone no: +91 9176808806; 044 31234511
3. Sandy's Chocolate Laboratory, Nungambakkam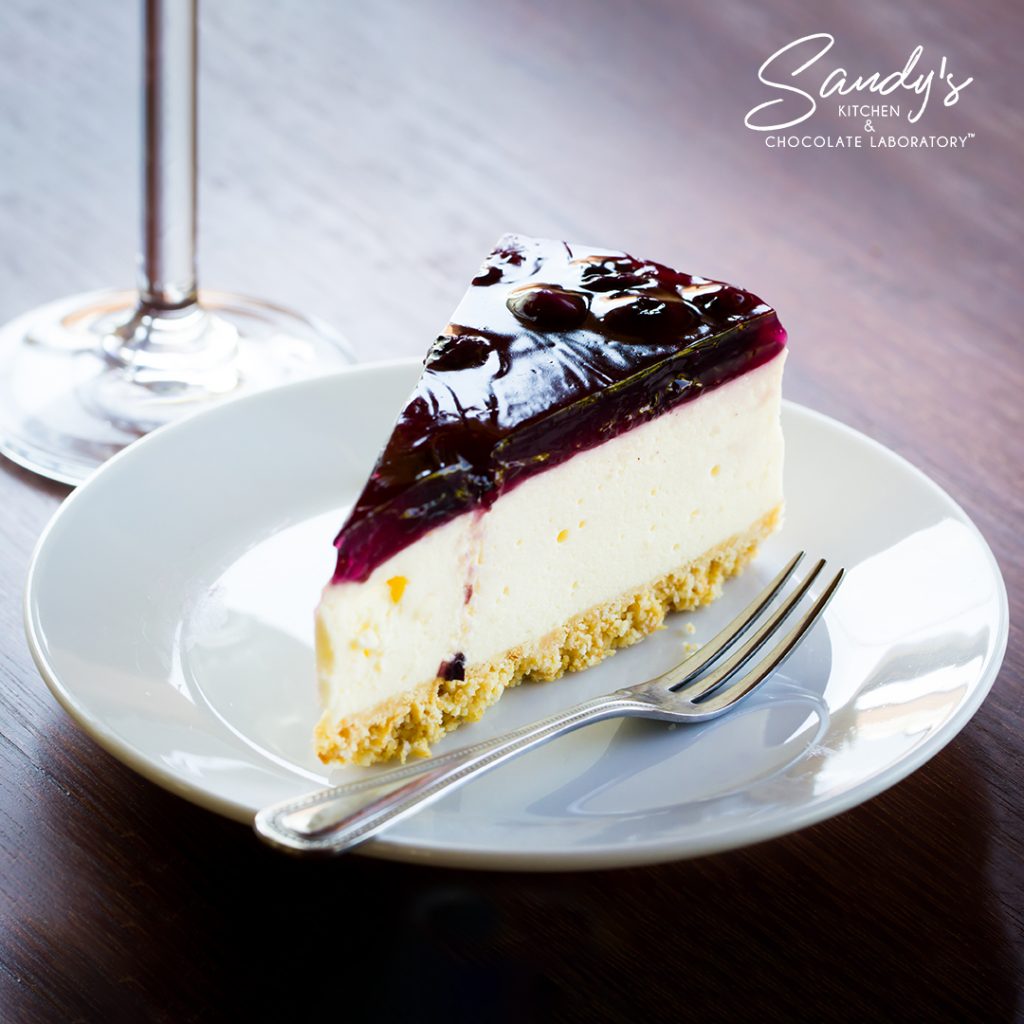 As the name says, Sandy's offers the finest of all chocolate desserts. The shop is designed on the theme laboratory from flooring to seating and menu card. The pastries are served in conical flasks and beakers. Their signature cake- the really tiny chocolate cake has been ruling the hearts of chocolate aficionados.
Of their sinful experiments with chocolates, OMG! dessert, petit four and their other jar desserts and chocolate connotations are highly recommended. The service is warm and a great care is taken to note down customers' allergies while taking orders. Head to Sandy's chocolate laboratory for some different yet amazing bakery experience.
Best known for: Chocolate assortments
Highlights:
Free Wi-Fi
Party orders and customised cake orders
Home delivery available within 7 kms radius
Other branches: Ganapathy colony, Teynampet
Website: www.sandys.co.in
Address: 16, Wallace Garden, 2nd Street, Nungambakkam, Chennai
Phone no: 044 42134000; 044 42144000
4. Chocoholicks, Nungambakkam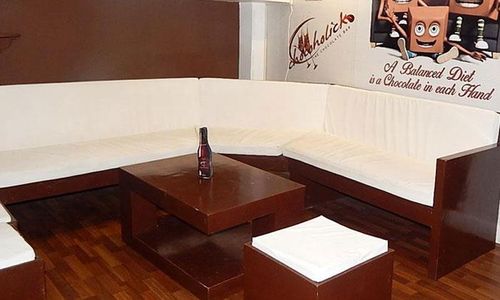 Located at the comfy interiors of Ispahani centre, chocoholicks- a bar themed restaurant, has stolen the hearts of chocoholics with their extra special choco truffle made of 3 different chocolates. 'Are you nuts?' – their signature cake along with chocolate mud pot, layered rainbow cakes and red velvet cakes are the hot selling among pastry lovers. They take up personalised cake orders to fit your special needs. The place is comfy and is filled with an irresistible aroma. A party space for 30 persons is also available in the first floor. Special offer – order your delectable birthday goodies from chocoholicks and get to organise your party at the party space for free!
Best known for: Chocolate dishes
Highlights:
Free delivery up to 2km radius
Party space, free parking available
Wi-Fi
Wheelchair accessible
Website: NA
Address: Ground Floor, Ispahani Centre, Nungambakkam High Road, Nungambakkam, Chennai
Phone no: 044 30853836
5. Baker's lane, Velachery
'Every blondie needs a brownie by her side'- someone said. Baker's lane brings to you that very special heavenly combination of carefully crafted brownies and devilishly good blondies. At baker's lane you get to taste an indulging array of brownies and blondies like chocolate fudge brownies, walnut brownies, cheesecake brownies and rich white chocolate blondies. Their assorted box of brownies and blondies shall be a thoughtful gift to your cocoa crazy friend. The price seems high but is worth every bit of the assortment. Albeit there is no seating available, these unique tasting pastries never fail to put a sweet smile on your face.
Best known for: Brownies and blondies
Highlights:
Website: www.facebook.com/Bakerslaneindia/
Address:
19, Baby nagar 1st main road, Baby nagar, Velachery, Chennai- 42
Ph.no: 044 30205581
6. Cake walk, Nungambakkam
Cake walk is one of the oldest bakery shops in Chennai situated at Nungambakkam, boasting an exceptional range of desserts. They have some amazingly irresistible cakes, tarts and pies with an Indian tinge to it. The ones that are not easily found in the city such asfocaccia bread and quiches can also be found here. Apart from taking orders for cakes, they also make limited varieties of cold set desserts. Their flavoured macroons are heavenly and popular. It has a beautiful serene seating with glass doors overlooking the busy road. With crisp café on the first floor, that offers the most popular red velvet jar, this is an ideal bakery if you don't mind the use of egg in your pastry.
Best known for: Dessert cuisine
Highlights:
Other branches:Egmore
Website: www.cakewalk.co.in
Address: 1, Kothari Road, Sterling Road, Opposite Sterling Club, Nungambakkam, Chennai
Phone no: 044 30853567
7. Oven Fresh, Mogappair
With a neat and cool ambience, Oven Fresh is a hit in the neighbourhoods for its hot and crispy vegetable puffs. They also offer quiet a wide array of quick grabs like sandwiches, buns, cookies, breads, etc,. They take custom-made orders for fondant cakes, fruit based cakes, fresh cream cakes and photo cakes. However, rainbow cakes are their speciality. The place has seating space for 18 people. A warm service and fresh oven baked pastries makes this place a tempting option.
Best known for: Outstanding pastries
Highlights:
Free delivery within 45 minutes (5 kms radius, between 11am to 10pm)
Party orders undertaken
Other branches:Taramani, Mugalivakkam, Madipakkam, Ramapuram, Ambattur, Santhome
Website:www.oven-fresh.com/en/
Address: Thiruvalluvar Nagar, Near Spartan School, Mogappair, Chennai
Phone no: 044 30853790
8. Archoos cake shop, Alwarpet
Laughter is brightest were food is the best. Yes, that's how much happy food can make you and when it comes to cake that goes without saying. One such awesome place where you can find food that excites you is Archoos. Keeping up with the latest bakery trends is the speciality of archoos and the presentation of the customised cakes will want you to place your next cake order with them.
Archoos cake shop was started in the year 2015 by Archana Rajamanickam whose passion towards baking made her to travel a long distances to learn the art of baking. The presentation of the cakes are a treat to the eyes and the definitely the taste buds. Silver and blue themed store with a pleasant ambience is one of its specialities.
In Archoos, a customer can select an item in any combination or flavour that he/she prefers. During the month of February, Archoos Cake Shop came up with a range of new assortment of baked delicacies and desserts as part of Valentine's Day. Also, their dessert jars can be customised. Single piece bakery items are sold at reasonable price of Rs.60/starting. However the price of the customised cakes are pretty high but the quality, design and taste makes it worth. Archoos doesn't have home deliveries.
Best known for: Cheesecakes
Highlights:
Website: No website available.
However, there is a Facebook page – www.facebook.com/YelloCakesCo/
Address and contact: 63, Oliver Road (Off TTK Road), CIT Colony, Alwarpet, Chennai.
Phone no: +91 8098573635
9. The French Loaf
French loaf goes beyond normal bakery items and gives a touch of French flavour to the delicacies. They offer unique variety of pie, bread and sponge/dry cake. The designs of the cakes are creative. The texture of the cake is rich, smooth and soft without being much heavy on sweetness. Home delivery facility is available.
The prices of all the cakes are available on their website along with their pictures, from where you can order easily. The latest addition made by the shop is the checkmate cake. Unique cakes such as Irish mosaic cake, Chocolate Frilly Flower Cake has intensive designs are available that attract most buyers. Basic cake for occasion starts from 450 and goes till 9500 depending on the design of the cake.
Best known for: Pastries and dry cakes
Highlights:
Home delivery facility
New introductions and innovates with offering often
Website: http://thefrenchloaf.in/
Other branches: There are more than 30 branches in Chennai.
Address: CORPORATE OFFICE- Oriental Cuisines Pvt Ltd,#25, Flowers Road,Near Egmore Benefit Society,Purasawalkam,Chennai – 84
Phone no: +91 (44) 30414000 / 4032 / 4056
10. Cake Park
Cake Park is known for their rich chocolate. They specialise in birthday cakes, pastries, mousses, cookies, etc. Cake park is well known across Chennai as it has many branches which makes it easy for the customer to reach. It is a designer cake studio so the presentations of cakes are extraordinary.
The quality of the cake is super fresh, soft and has good flavour as they use fresh cream instead of butter cream. The pricing of cakes are nominal. Carrot cake and walnut mocha are a must try here. The cake can be ordered online and they can be prepared in just 10 minutes! Apart from cake varieties they sell delicious cookies etc.
Best known for: Fresh cream cakes
Highlight:
Other branches: More than 10 branches across city!
Website: www.cakepark.net
Address: 12, CC Complex, Nair Road, Pondy Bazaar, Near Holy Angels School, T. Nagar, Chennai; Tel : 044-45535532
11. Pantry d'or, Anna Nagar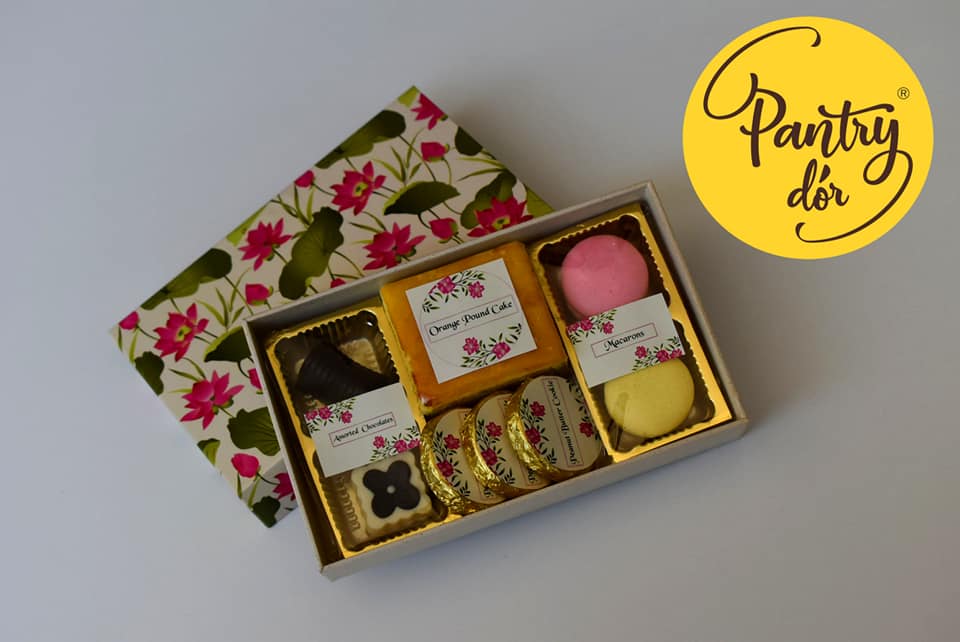 Pantry d'or serves its customer with wide variety of Italian inspired pastries and desserts. .They also have delicious pies, breads, burgers, tarts, pancakes etc. It satisfies the people with sweet tooth and those who are not so sweet tooth and also those who are health conscious. Churros and crème brule are a must try here. Although the prices are on the higher end, it is worth a try if you are a pastry lover. Home delivery facility is available.
Best known for: Italian pastries
Highlights:
Website: www.pantrydor.co.nz
Address: J block, 6th avenue,Anna nagar east, Chennai – 600102
Phone no: 044 30257980
12. Winner's Bakery, Alwarpet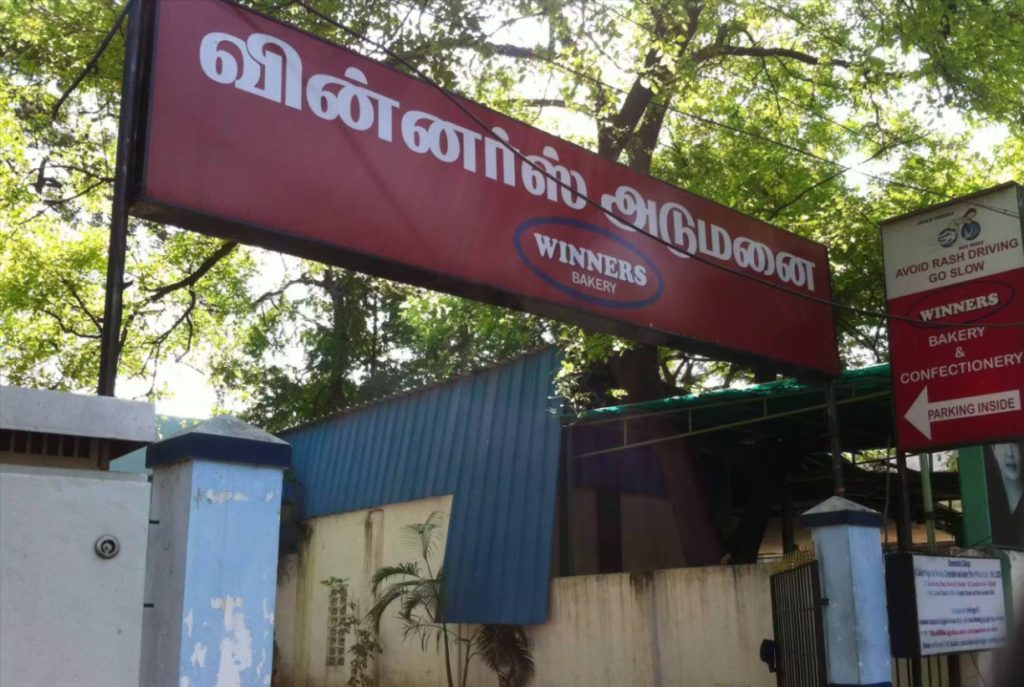 Their offerings include cakes, biscuits, bread, stuffed buns, rolls, puffs and more. The bakery, part of the Bhimannanpettai Corporation Community College on C. P. Ramaswamy Iyer Road, Alwarpet involve in many charities like providing free training to youngsters aged 16 – 25 from economically backward families. They have large array of fresh cream cakes, breads and tea cakes at affordable prices. Chocolate truffle is their signature pastry.
Best known for: Fresh pastries
Highlights:
Involved in Charity works
Free baking classes for youngsters
Address: 15A/9, C. V. Raman Road, Alwarpet, Chennai
Phone number: 044 45535262
13. Nicky's café and fine pastries, Egmore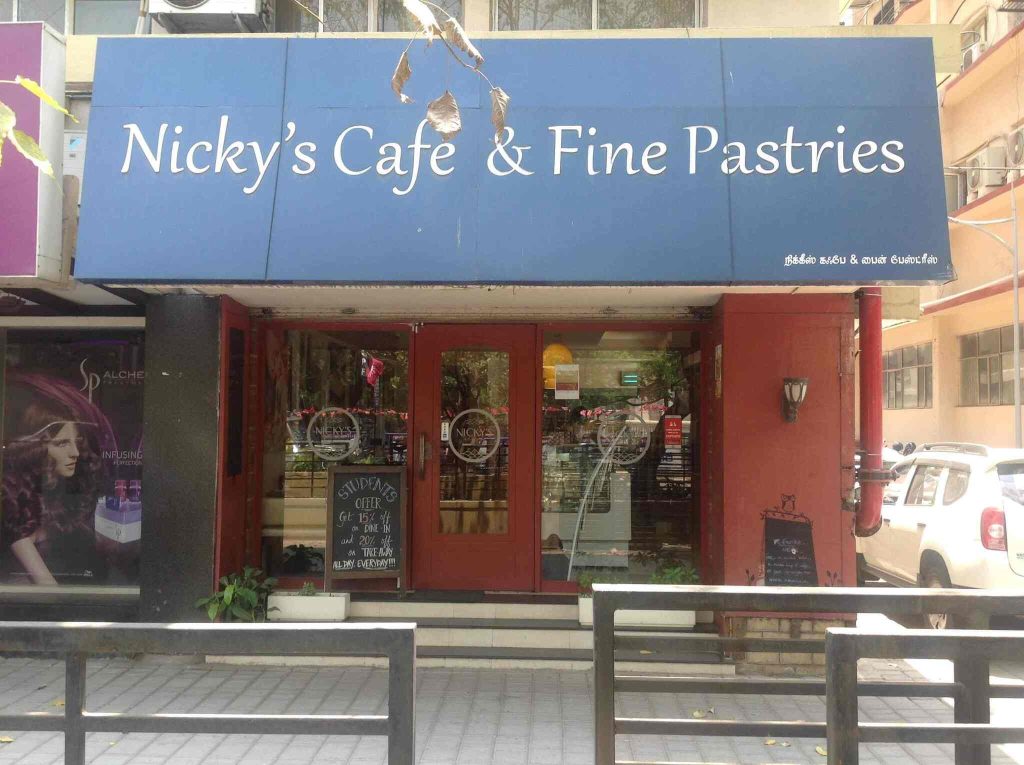 Nicky's Café & Fine Pastries are an exorbitantly stylish café set between a tangle of old buildings & traffic lights in Egmore. They sell a wide variety of quick grabs. It is certainly a welcome addition to the busy neighbourhood, with its warm interiors, friendly staff and inventive but cautiously practical menu.
In the style of a traditional family-run café, founder-chef Nicky Mahboobani is almost always around to guide customers through the menu. They recently added breads: multi-grain rolls, Swiss butter bread and something Nicky calls 'tear and share bread.' Not a destination restaurant yet, but certainly a charming addition to the neighbourhood café scene. It is one of the places that sells the best macaroons in Chennai. They offer petite fours, mini pies, mini cheesecake, mini cupcake and they look really cute.
Best known for: Macaroons
Highlights:
Luxury cakes and no/ minimal icing cakes
Website: No website.
Facebook page: www.facebook.com/nickyscafe/
Address: Fagun Mansion, 74, EthirajSalai, Egmore, Chennai
Phone number: 044 43564826
14. Ecstasy, Royapettah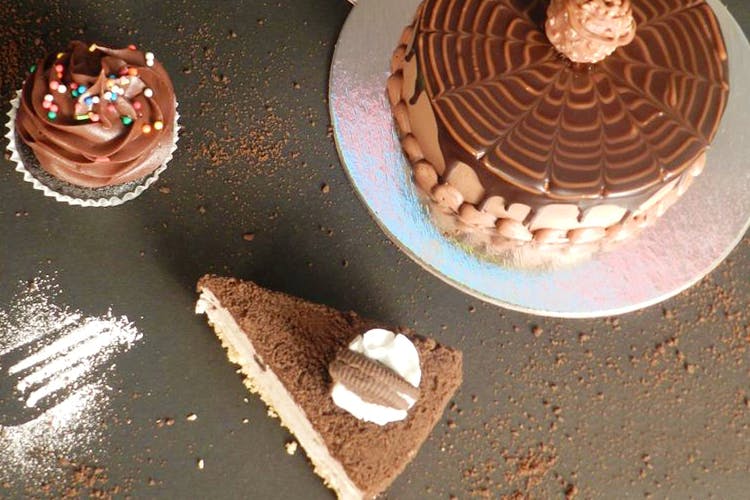 Ecstasy swears on details. Every element in this eatery is international. Every ingredient that they add is the fresh. Their designs reflect modern, minimalist & aesthetic. In this stylish comfort & attention to detail, you will find the essence of the Ecstasy experience. The founder of Ecstasy is "MickaelBesse" known for his authentic, innovative creations using seasonal & regional ingredients. Mickael provides an elegant, imaginative flourish to his international desserts and expensive. They also have a wide variety of Chocolates. Jivara cake and blueberry cheesecake are a must try.
Best known for: Non- cake desserts
Highlights:
Located inside Sathyam cinemas
Seasonal and regional ingredients are used
Website: www.pure-ecstasy.in
Address: 8, Sathyam Cinemas Complex, ThiruvikaRoad,Royapettah, Chennai
Phone number: 044 33011530
15. Hot Breads, T Nagar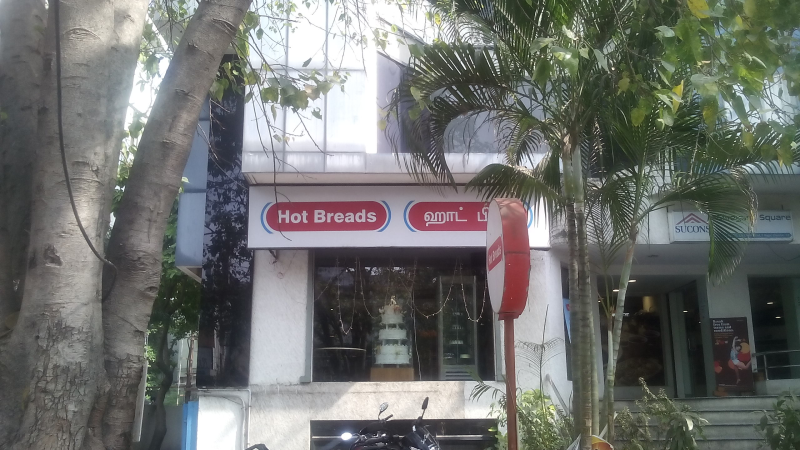 Hot Breads is another amazing bakery in Chennai for delicious cupcakes. It has been in the market for a really long time and is trying to coupe up with the latest trends. They started to expand their products once they started to have competition in the market. Now they have cakes, cupcakes, Mexican influenced dishes etc.
They also have unique products for the customers who are health conscious by using oat meal in their items. Their cake is moist and has a good texture. They bake some nice stuff whose sights and smells are an advertisement by itself. Sweet buns and masala buns are the hot selling items here.
Best known for: Bun varieties
Highlights:
Home delivery is available.
Fresh buns & cakes
Other branches:They have 21 branches in Chennai.
Address: 147, Ground Floor, Sivagami Square, GN Chetty Road, T. Nagar, Chennai
Phone no: 044 28153928; 044 28153998
The next time you consider visiting a bakery or organizing a treat, do try these bakeries for a satisfying day.