In this Chennai vs Mumbai city guide, you will find the list of the top 15 comparison points with detailed explanations, stats and facts. Check it out now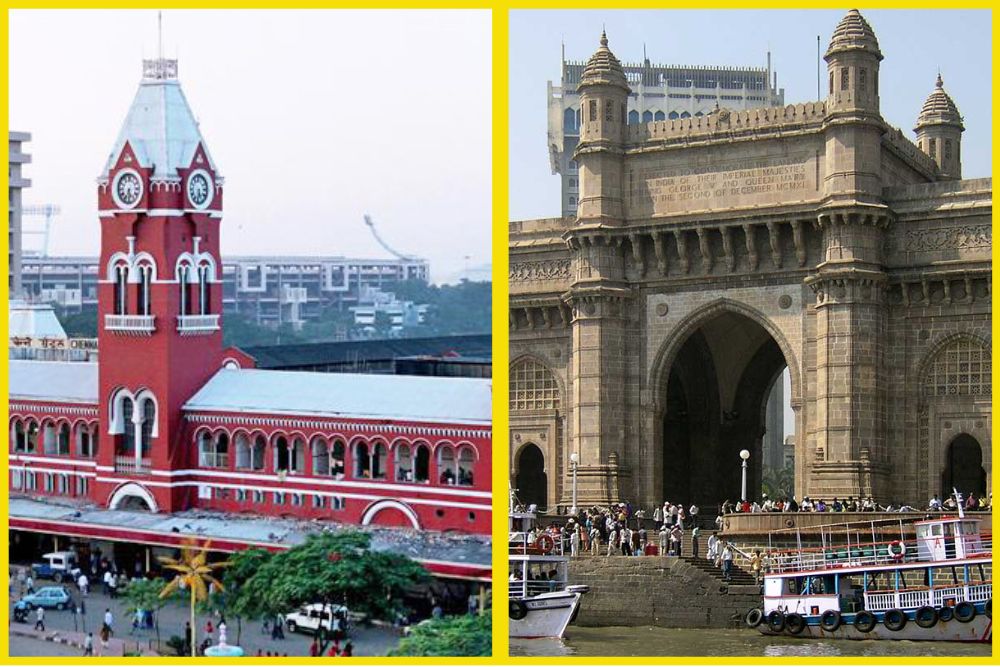 In the city of Mumbai and Chennai, one is the heart of the West while the other is the crown of the South. Both the cities have a rich history which can be traced several centuries back. The city of Mumbai was previously known as Bombay whereas Chennai was known as Madras.
Mumbai was originally inhabited by fishermen and was a combination of seven islands. The Portuguese captured these groups of seven islands which is now known as Mumbai, in the 16th century and later the East India Company obtained it to be used as a centre for their trade in the west.
The city of Chennai has a long history of trading silk and spices whose traces can be found as deep as the 1st century. East India Company captured Chennai and converted it into an administrative capital to control the southern provinces. Before them, the city was ruled by several rulers like the Cholas, the Pandyas, and the Vijaynagar Empire.
Both cities have their history and importance, and it is difficult to set the parameter for comparing the two. To have a fair comparison, we have worked out 15 different parameters on which we are going to compare the two cities.
Top 15 Comparision Points Between Chennai and Mumbai City
01. Chennai Vs Mumbai City Population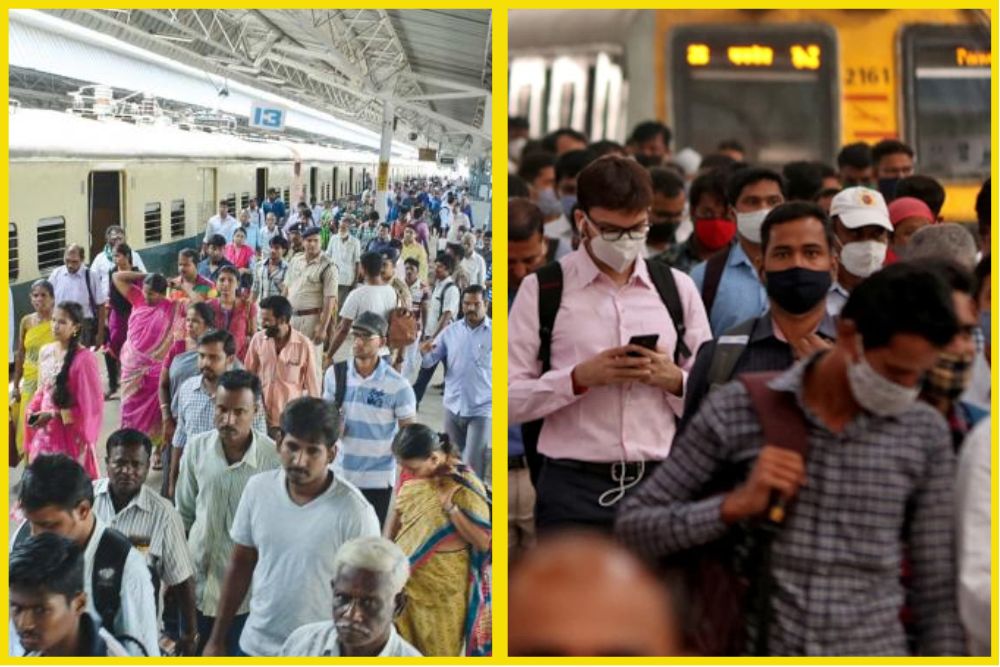 If we compare the data for 2021, Mumbai was having an estimated population of 20.4 million while Chennai was estimated to be around 7.1 million. Mumbai is having a driving seat concerning population, which is almost 3 times greater than Mumbai.
When we are chatting about population, Mumbai holds the record for the most populous city in India and the second-most in the world. But, if we compare the population density, Mumbai is on the lower side, with 25,357 people per square km whereas Chennai is having 26,553 per square km.
In the past few years, both cities have experienced a swift rise in population as they attract trade and commerce around the country and workers migrate to these cities from distant places.
| | | |
| --- | --- | --- |
| Year | Chennai City Population | Mumbai City Population |
| 2020 | 10,971,000 | 20,411,000 |
| 2021 | 11,235,000 | 20,668,000 |
| 2022 | 11,503,000 | 20,961,000 |
| 2023 | 11,776,000 | 21,297,000 |
02. Chennai Vs Mumbai City Area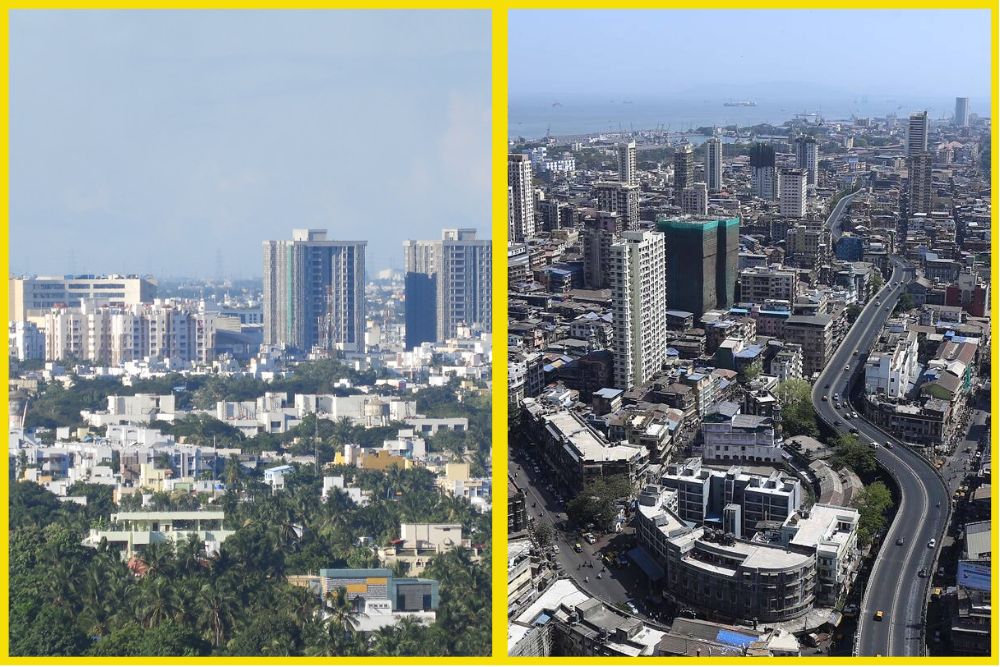 If we are going to check geographically, we can find Mumbai to be larger than Chennai as the former is approximately 603 square km while the latter is approximately 403 square km giving Mumbai an advantage of 40% extra territory.
Despite the large area, both cities are facing problems with acceleration in population growth as people around the country are migrating to these cities in search of better job opportunities. Mumbai in particular in converting into a breading ground for slums increasing the struggle for living.
Find the list of top 10 popular areas in Chennai and Mumbai
| | | |
| --- | --- | --- |
| S No | Popular Areas in Chennai | Popular Areas in Mumbai |
| 1 | Adyar | Bandra |
| 2 | Anna Nagar | Colaba- Cuffe Parade |
| 3 | Besant Nagar | Worli- Lower Parel |
| 4 | Kotturpuram | Dadar-Matunga-Parel |
| 5 | Mylapore | Juhu |
| 6 | Nungambakkam | Powai |
| 7 | R.A Puram | Ghatkopar East |
| 8 | Thiruvanmiyur | Borivali |
| 9 | Teynampet | Kandivali |
| 10 | Vadapalani | Goregaon East |
03. Chennai Vs Mumbai City Climate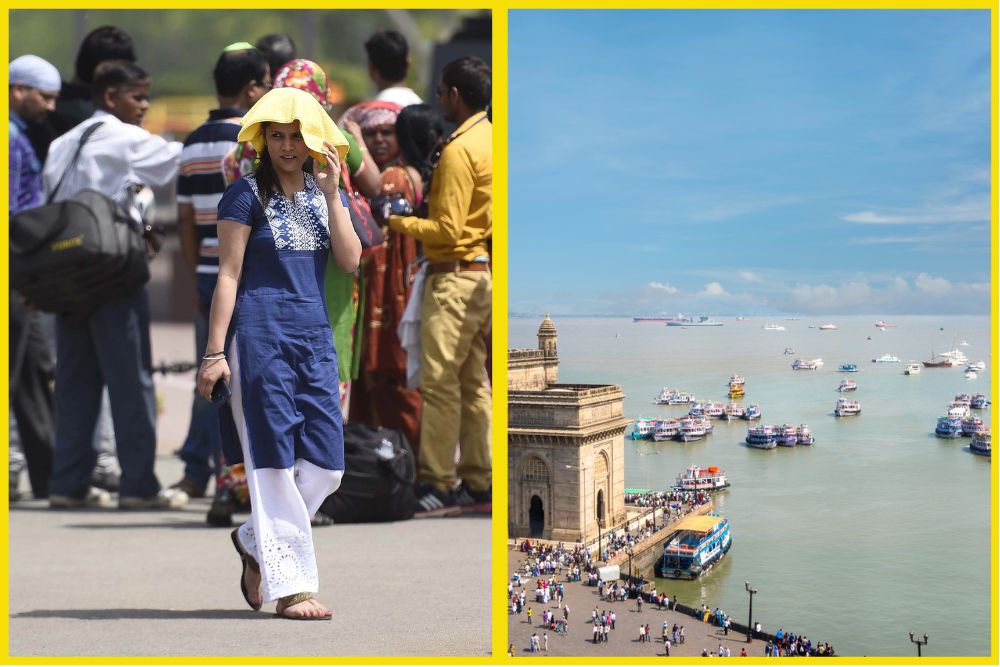 Comparing the climate, the two cities, though both cities are in the coastal area, they possess a different climate altogether because of their different geographical location.
Talking about Mumbai, it has a tropical monsoon type of climate experiencing three seasons of summer, monsoon and winter whereas Chennai has a tropical wet and dry climate.
Mumbai experiences the summer season from March to May when the temperature averages between 25-35 °C but Chennai experience a long summer which starts in March but lasts up to June with an average temperature of 32-42 °C.
For Mumbai, the rainy season begins in June and ends up in September, with heavy rainfall and sometimes it also gets converted into flood but for Chennai, it begins in October and goes till December.
In Mumbai the winter season is longer compared to Chennai, both having an average temperature of 20-30 °C, but the humidity level in Chennai is high throughout the year.
04. Chennai Vs Mumbai City Monuments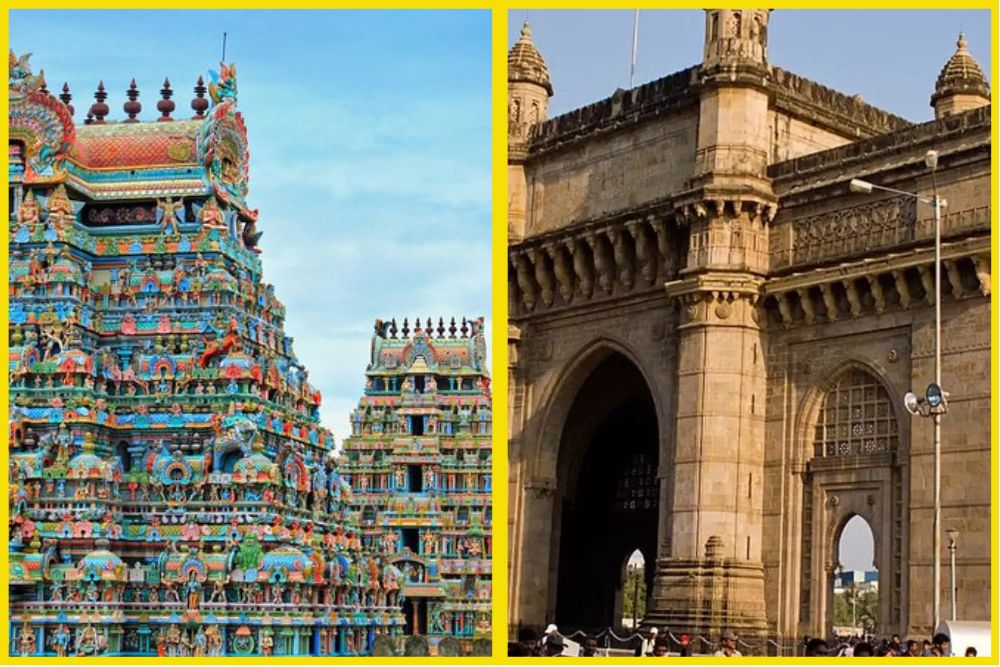 Both the cities of Mumbai and Chennai are rich in history, preserving our cultural heritage, and having an ample number of monuments and landmarks.
There are several iconic sites like the Gateway of India, Chhatrapati Shivaji Terminal, Siddhi Vinayak Temple, Museums etc which enhances the beauty of Mumbai. Chennai on the other hand is blessed with sites like Kapaleeshwarar Temple, St. George Fort, Catholic Church, etc to attract tourists.
The Haji Ali Dargah is a 400-year-old pilgrimage site for Muslims across the whole world which is present in Mumbai, and for Chennai, the San Thome Basilica gives a chance to learn the architecture of the Gothic Style.
05. Chennai Vs Mumbai City Beaches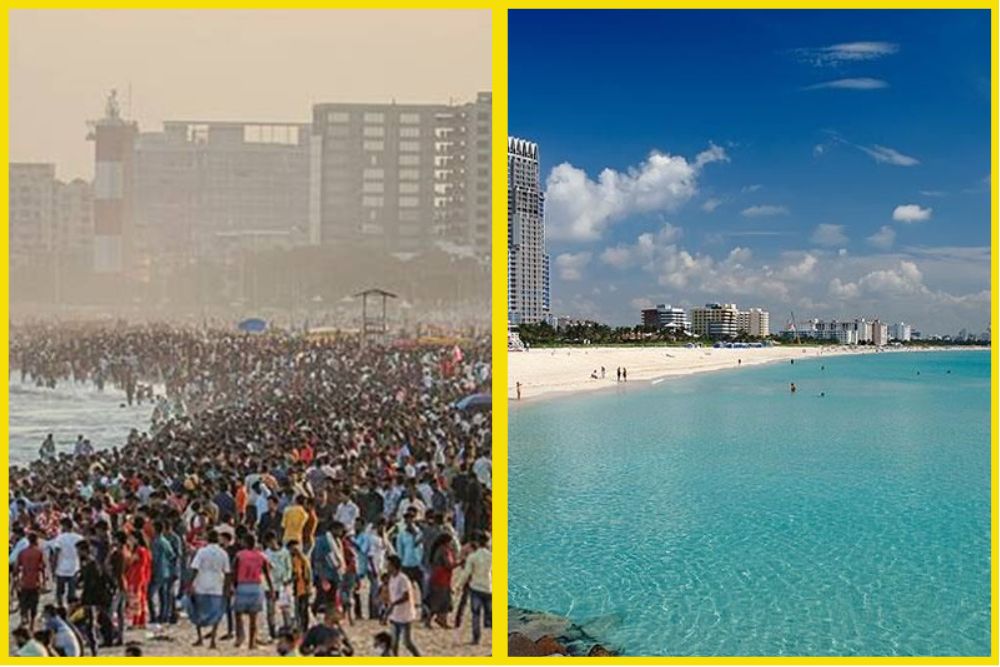 Who doesn't want to enjoy the fun of playing on a beach with family and friends? When it comes to beaches, both Mumbai and Chennai and their reputation, and many people from distant places visit these cities only for the beaches.
Mumbai is located on the west coast of India, facing the Arabian Sea, whereas Chennai is on the east coast, facing the Bay of Bengal. Mumbai has larger beaches which are more spread out, but the coastline length of Chennai is longer than Mumbai.
Beaches in both the cities offer facilities like water sporting, food vendors, live music, etc but the beaches in Chennai tend to have larger waves with stronger currents, proving more challenging for swimming or surfing, whereas in Mumbai the water is calm making it more suitable for swimming.
If we want to compare the cleanliness of the beaches, both cities have clear beaches but the point on this goes to the beaches in Chennai, which is a touch better than Mumbai.
Find the list of top 10 famous beaches in Chennai and Mumbai
| | | |
| --- | --- | --- |
| S No | Popular Beaches in Chennai | Popular Beaches in Mumbai |
| 1 | Marina Beach | Aksa Beach |
| 2 | Besant Nagar Beach | Chowpatty Beach |
| 3 | Breezy Beach | Juhu Beach |
| 4 | Kovalam Beach | Gorai Beach |
| 5 | VGP Beach | Manori Beach |
| 6 | Santhome Beach | Madh Island |
| 7 | Thiruvanmiyur Beach | Uttan Beach |
| 8 | Palavakkam Beach | Versova Beach |
| 9 | Kasimedu Beach | Marve Beach |
| 10 | Neelankarai Beach | Dana Paani Beach |
06. Chennai Vs Mumbai City Food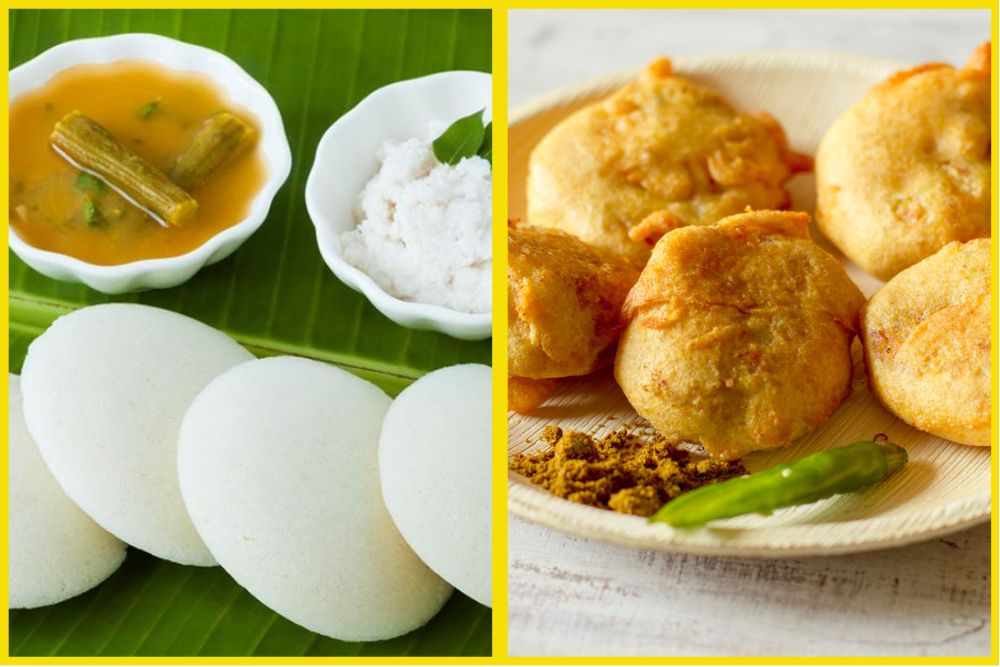 The city of Mumbai and Chennai both are famous for their delicious cuisines, but Mumbai is better known for its street food and Chennai for the South Indian dishes. In Chennai cuisines like Sambar, Rasam, Curries, etc have plentiful use of spices, whereas Mumbai uses milder spices.
Being a South Indian city, rice is more consumed as a staple food, whereas Mumbai focuses on bread-based dishes called the pav, like bada-pav, pav-bhaji, pav-pakora, etc. Also, as both the cities are placed on the sea coast, the people here love to consume seafood, especially in their cuisines.
Mumbai is more famous for its street food and sweets and has a wide variety of dishes like bhelpuri, sev-puri, bada-pav, gulab-jamun, rasgulla, etc whereas Chennai is known for dishes like vada, idli, dosa, Mysore Pak, laddu, etc.
Find the list of top 10 famous food items in Chennai and Mumbai
| | | |
| --- | --- | --- |
| S No | Famous Food in Chennai | Famous Food in Mumbai |
| 1 | Idli Sambar | Akuri on Toast |
| 2 | Dosa | Batata Vada |
| 3 | Uttapam | The Bombay Sandwich |
| 4 | Paniyaram | Brun Maska |
| 5 | Vada | Bhel Puri |
| 6 | Bhaji | Chicken Mayo Roll |
| 7 | Pakoda | Ragda Pattice |
| 8 | Boli | Faluda |
07. Chennai Vs Mumbai City Language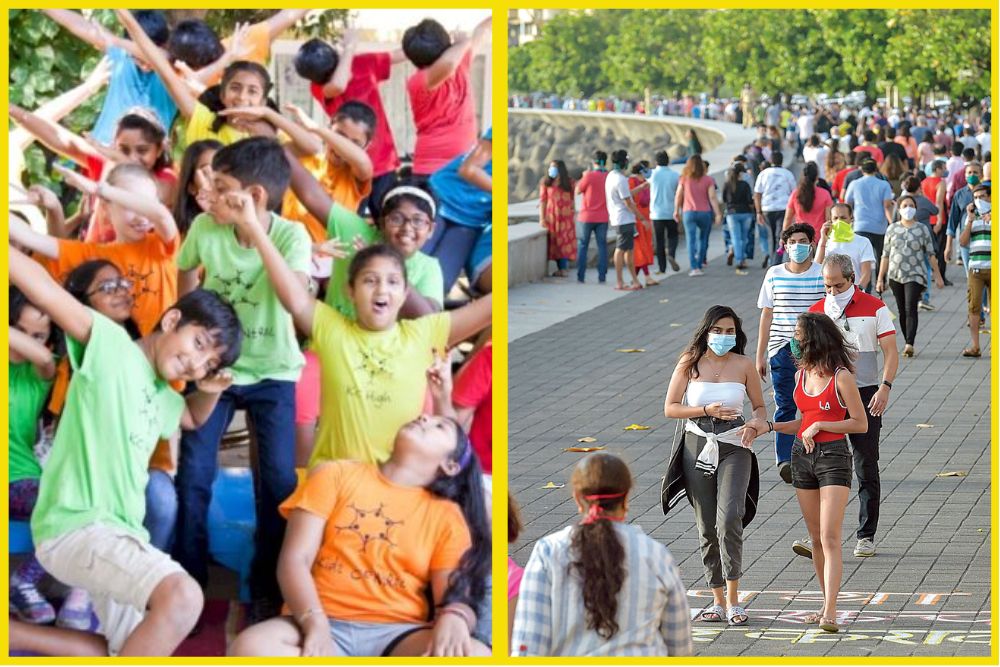 Tamil is the most commonly spoken language in Chennai and very few people can be found speaking Hindi, whereas in Mumbai Marathi is the first language spoken and there are a good number of populations speaking Hindi as well.
As both the cities are cosmopolitan, almost people of all dialects can be found, speaking English, Punjabi, Gujarati, etc but Mumbai being the capital city of Maharashtra, Marathi is considered as an official language and even the educational institute are including this in their to curriculum. What Marathi does for Mumbai, Tamil plays the same role for Chennai, where the educational institutes are extensively promoting the language.
08. Chennai Vs Mumbai City Transportation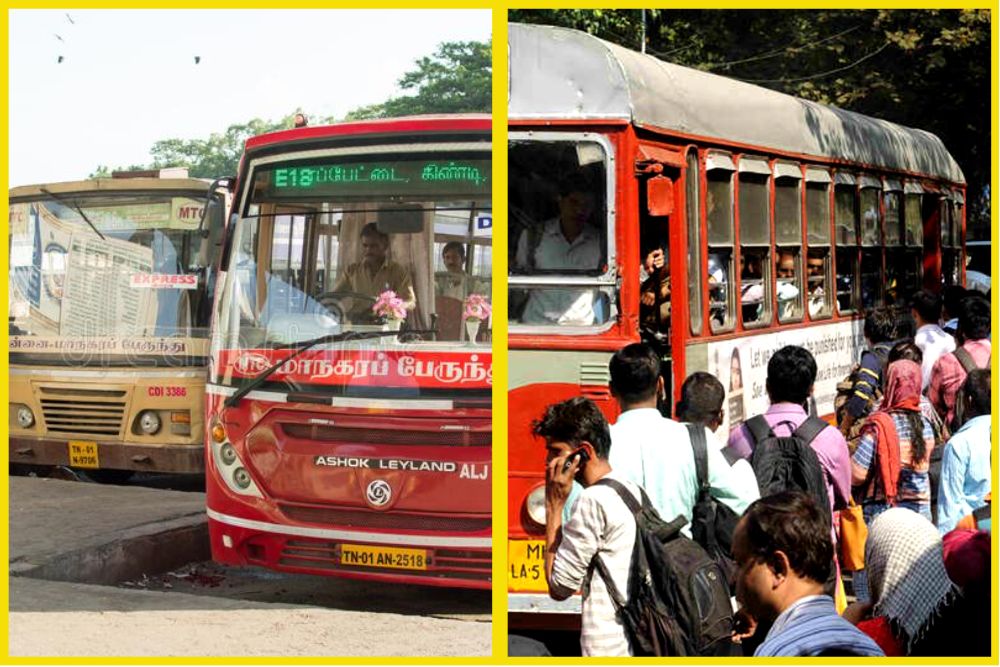 When we talk about transport, who can forget the iconic Mumbai local trains, which are well-known as the city's heart? Both the cities of Mumbai and Chennai have an extensive network of transportation for both buses and trains but the network of Mumbai is more extensive than Chennai.
Both the cities have started the facilities of Metro which is functional now but the construction work is still going on, and the service is yet to be available in full phase. Apart from busses, trains and metro, the cities have rich networks of taxis and auto-rickshaws, but in Mumbai, the fare rates are fixed whereas in Chennai you can negotiate the charges.
Traffic in Mumbai, as it is well known, it is very crowdy and congested, and during the peak hour, it's very difficult to travel. But though Chennai traffic is also crowded it is far less compared to Mumbai. Also, cycling is developing as a trend in both cities, opening options to promote the thoughts of a green environment.
09. Chennai Vs Mumbai City Festivals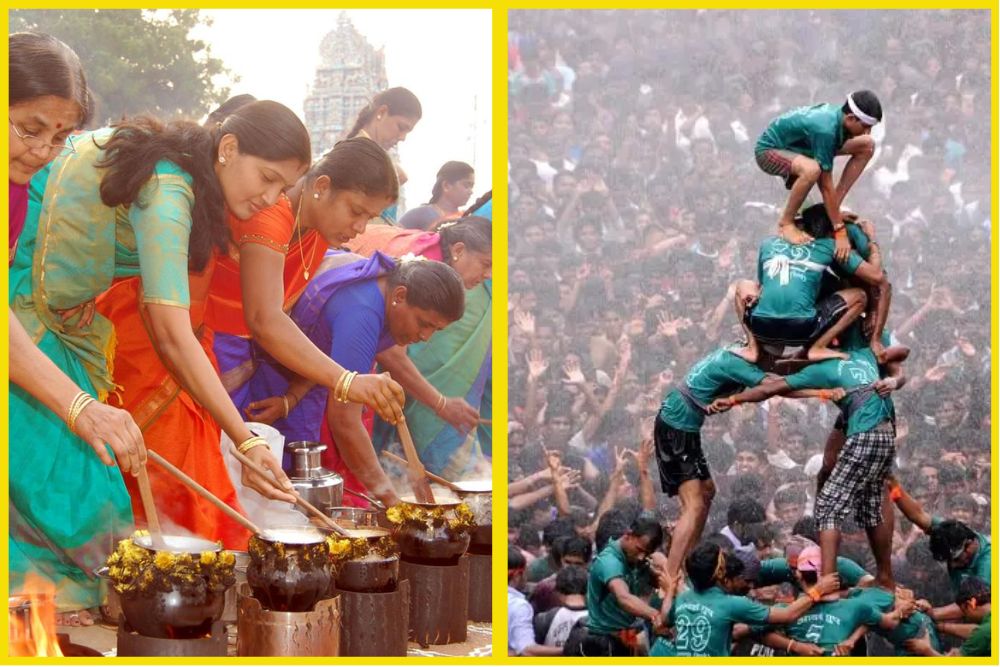 India is a land of festivals, and both the cities are carrying this legacy, though the festivals celebrated defers. In Mumbai, the festival of Ganesh Chaturthi is celebrated with great enthusiasm, continuously for 10 days, but in Chennai, this festival is celebrated for a shorter period.
For Chennai, the most important festival is Pongal, which is celebrated across the entire Tamil Nadu with great joy and happiness, but in Mumbai, hardly any traces of it could be found. Tamil New Year is also a major festival in Chennai celebrated with great enthusiasm, but in Mumbai, it is not celebrated at all.
Both cities celebrate Deepawali the festival of light wholeheartedly. Lighting the entire city, and bursting crackers is the way Mumbai enjoys the festival whereas for Chennai the celebration is more traditional, arranging family gatherings for puja and lighting diyas.
Holi the festival of colours is also celebrated in both cities, but again they have their styles, to celebrate. Mumbai on the one side is full of colours and full of colourful water, while Chennai is more of an orthodox type.
Find the list of top 10 famous festivals in Chennai and Mumbai
| | | |
| --- | --- | --- |
| S No | Famous Festivals in Chennai | Famous Festivals in Mumbai |
| 1 | Pongal | New Year |
| 2 | Thiruvaiyaru Festival | Ganesh Chaturthi |
| 3 | Thaipusam | Krishna Janmashtami |
| 4 | Natyanjali Dance Festival | Dahi Handi Festival |
| 5 | Mahamaham | Holi Festival |
| 6 | Tamil New Year's Day | Banganga Festival |
| 7 | Karthigai Deepam | Gudi Padwa Festival |
10. Chennai Vs Mumbai City Cost of Living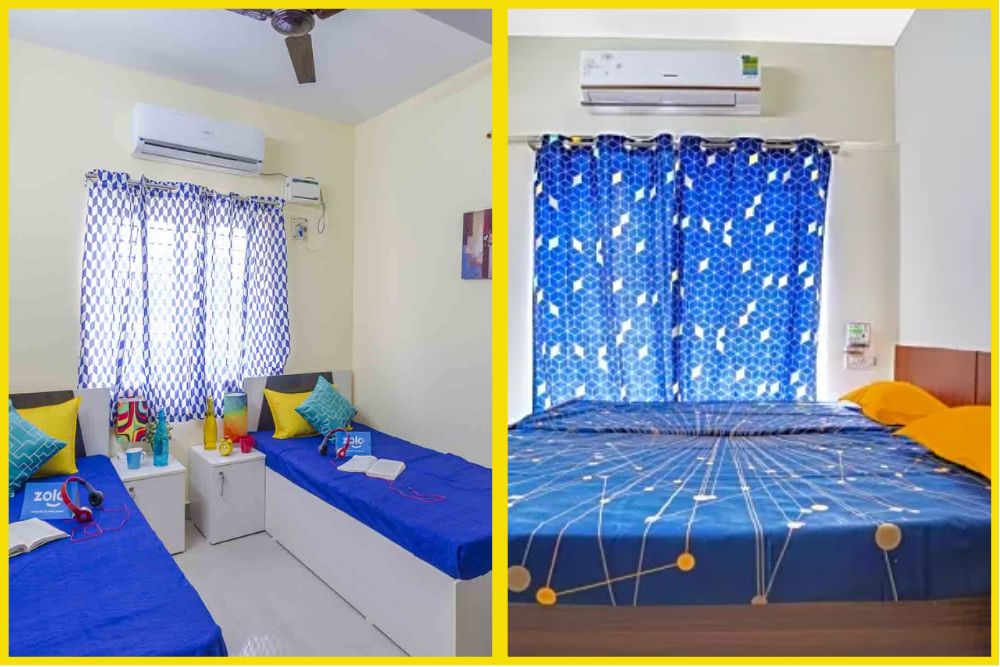 Being cosmopolitan cities, both Mumbai and Chennai are costly in terms of lifestyle, where in the former on average, a one BHK flat can be rented for around ₹25000 to ₹35000, but for the latter, the same can be availed at a cost of ₹15000 to ₹25000. Definitely, in terms of rented houses, Chennai is a lot cheaper than Mumbai, offering a better chance for survival. So when it comes to cost of living, Chennai is better than Mumbai city.
The cost of food is almost similar for both cities, but the street foods in Mumbai can be a bit costly compared to Chennai. Also, the modes of public transport in Mumbai are costly too, when compared with Chennai but it is more extensive as well.
If we compare entertainment, healthcare and education, Mumbai is a bit costly in all three aspects when compared with Chennai. So overall we can conclude that Mumbai is a bit more expensive than Chennai, in terms of cost of living.
| | | |
| --- | --- | --- |
| S No | Avg Home Rent in Chennai | Avg Home Rent in Mumbai |
| 1 BHK Rent | ₹8,500 | ₹25,000 |
| 2 BHK Rent | ₹12,000 | ₹30,000 |
| 3 BHK Rent | ₹15,000 | ₹40,000 |
| Individual Home Rent | ₹20,000 | ₹60,000 |
11. Chennai Vs Mumbai City Nightlife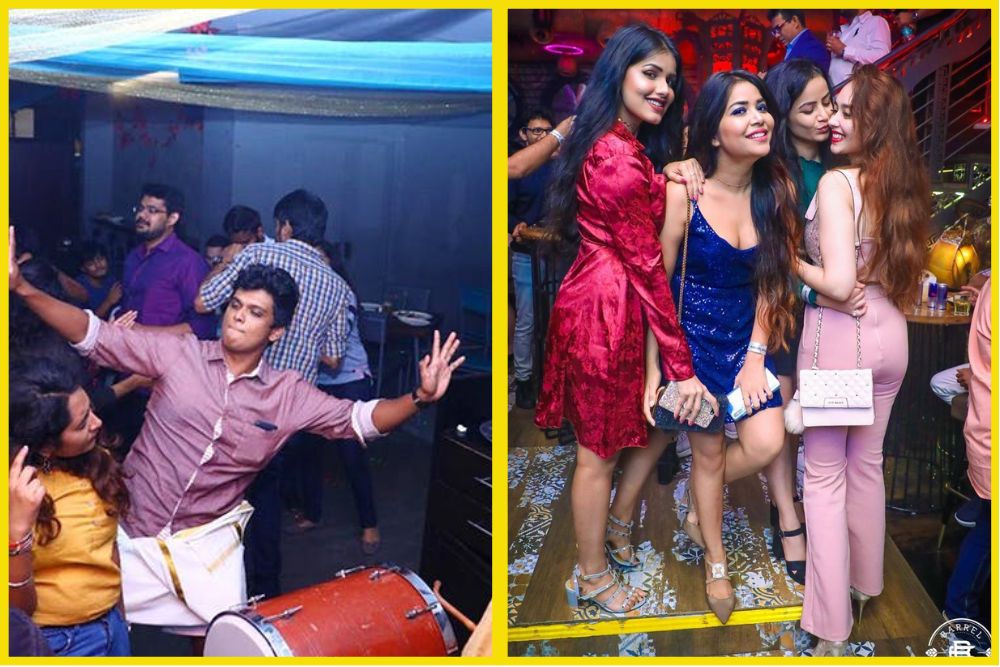 For a normal tier-1 or tier-2 city nightlife is not a big factor, but in cosmopolitan cities like Mumbai or Chennai, nights are also crowded and full of life. Mumbai is a city known for nightclubs and bars, providing a vibrant nightlife, as the options are open till late night. The nightlife of Mumbai is full of excitement, but Chennai has a few options only compared to the former.
Though the number of nightclubs and bars in Chennai is lesser, the city is known for its live music scenes, which feature many local singers and music bands. Also, more international cuisines are available in Mumbai, but Chennai is more towards local cuisines and traditional South Indian dishes.
Mumbai also hosted festival events, concerts, and theoretical events more frequently throughout the year and Chennai on the other hand is more famous for classical music and dance performances.
Though Mumbai has more to offer in terms of vibrant nightlife but comes at a price to pay. All facilities available in Mumbai are comparatively costlier and also in safety standards, Chennai is considered safer for women and young ladies which is a huge factor to consider. If you consider safety and budget then Chennai is the best city for nightlife. However if budget is not a constrain then surely Mumbai is the best city for nightlife.
12. Chennai Vs Mumbai City Entertainment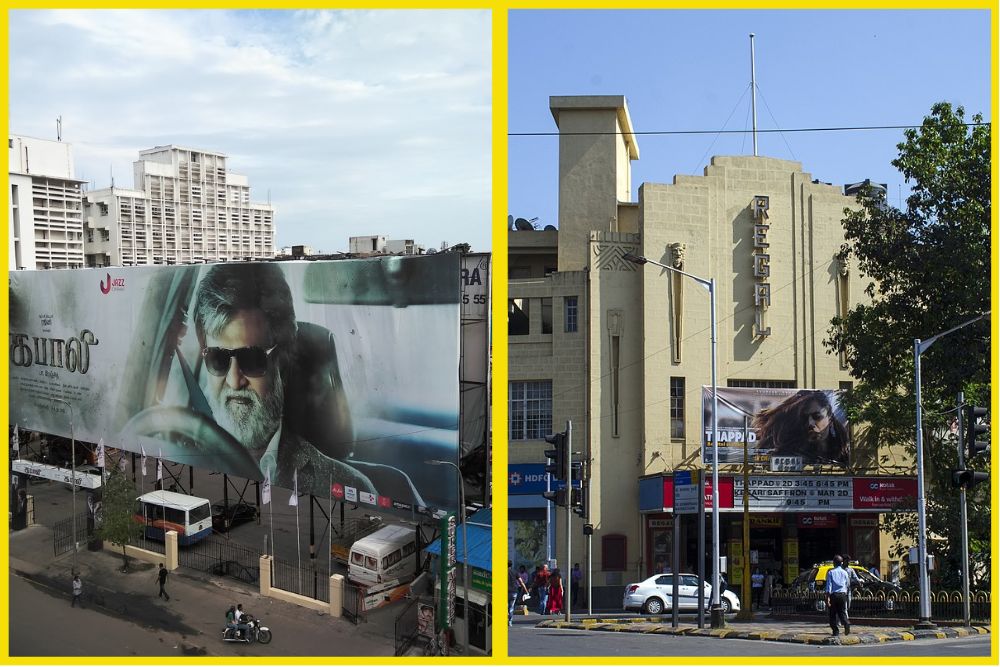 If we want to compare the field of entertainment, no city in India can beat Mumbai, but recently the cities of Hyderabad and Chennai are giving tough competition. Bollywood in Mumbai is a world-renowned industry, which produces the maximum number of cinemas throughout the year.
Compared to Mumbai, Chennai also has its film industry known as Kollywood, which is developing as an industry at a fast pace but is far from competing with Bollywood. The film industry in Mumbai produces movies in many languages, the Kollywood is mostly concerned with the Tamil production.
Comparing the Music industry, Bollywood is a hub for more vibrant music, with a range of genres, like Bollywood, pop and classical music. Chennai on the other hand is more known for its classical music as well as Carnatic music.
Mumbai is also a hub for the television industry with most of the prime television industries in India, like Star Plus, Zee, Colors, etc have their producing houses operating in Mumbai producing a range of daily soap shows, reality shows and games shows, which are telecasted in a major portion in India.
Chennai is also growing as an industry in the field of TV shows, but most of the shows are produced in Tamil language only and in terms of budget as well they are not in competition with Bollywood. But comparatively, the television industry in Chennai is also growing in popularity and maybe somewhere in future it can stand in comparison with Bollywood.
The theatre Industry as well is more developed in Mumbai, as throughout the year the theatres are holding performances, but Chennai is not much behind, hosting performances in Tamil language only with lesser frequency.
Last but not least in entertainment, we can compare the Fashion industry which again Mumbai is having a leading hand. Mumbai is a hub of fashion with several events from top brands held throughout the year whereas Chennai is growing as a Fashion hub, but the opportunities are lesser.
13. Chennai Vs Mumbai City Educational Institutions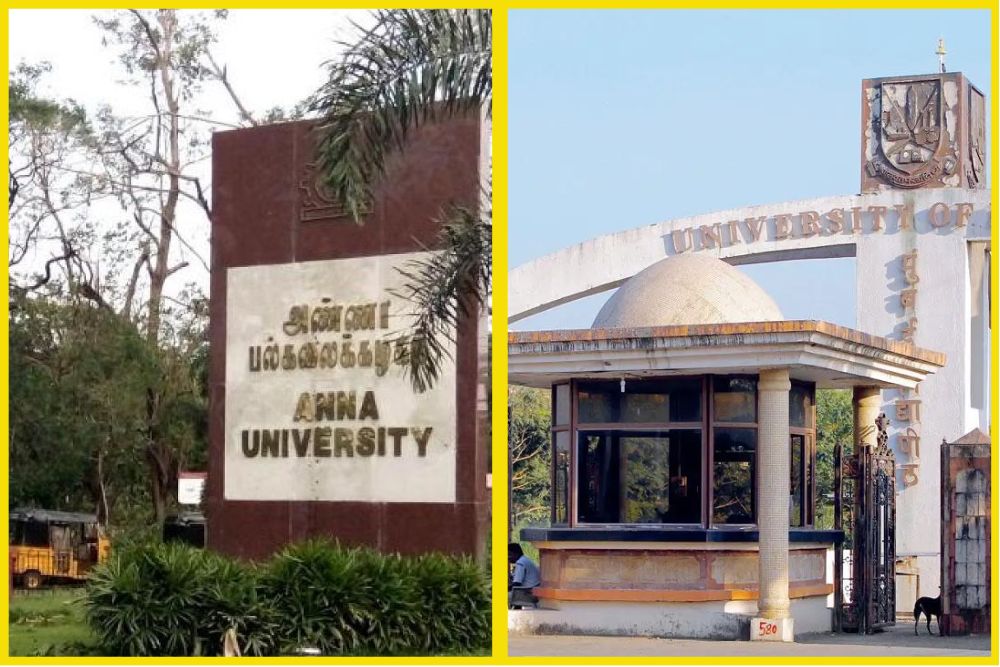 In the field of education, Chennai is having the upper hand with a greater number of institutes and the percentage of the educated population is on the higher side. Mumbai is the hub for a few top universities in India, like the University of Mumbai, Tata Institute of Social Sciences and the world-famous IIT Bombay.
Chennai too is giving a neck-to-neck competition, with the likes of the University of Madras, Anna University, and IIT Madras. Both cities have immense numbers of top-rated schools, colleges, engineering institutes, MBA institutes, art and design institutes etc, but Chennai is having the upper hand here.
14. Chennai Vs Mumbai City Sports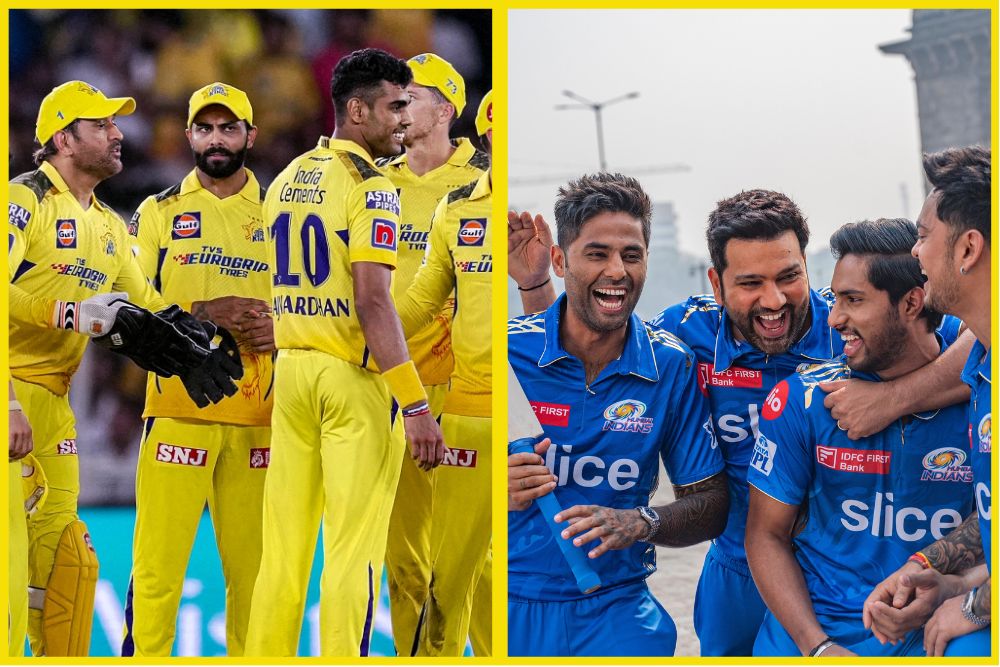 Both Mumbai and Chennai are having a strong sporting culture, and many athletes are produced by both cities in different sectors of sports. Both cities are known for producing quality players in different sports like cricket, football, kabaddi, tennis, etc.
Both cities are well known for their achievement in the world's second most successful league, the India premier league, with Mumbai Indians winning the title 5 times and the Chennai Super Kings catching up with four titles, being the two most successful franchises in the history of IPL.
In football, Mumbai City FC is a strong team which is a part of the Indian Super League, but Chennai seems to be losing interest in football in the past few decades. In Kabaddi the city is a strong breeding ground for the game, as Mumbai has the famous team, U-Mumba which plays in the Pro Kabaddi League, and Chennai too has the Tamil Thalaivas playing in the PKL.
15. Chennai Vs Mumbai City Employment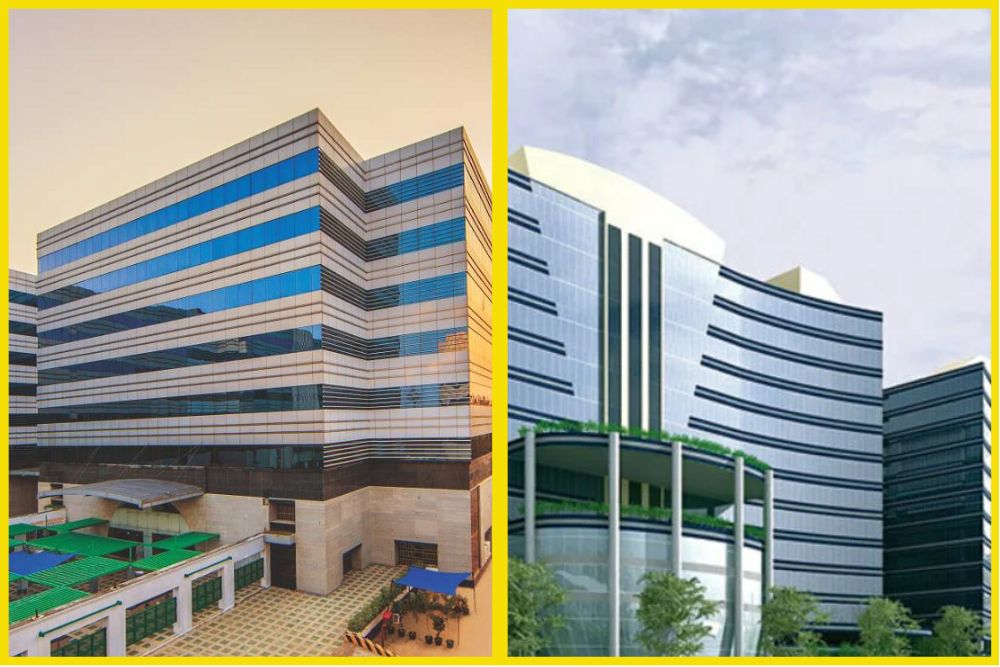 Last but not least, the most important factor to compare is the level of employment that both the cities offer. Both cities are prominent centres for economic growth and development attracting many domestic and foreign investors, and providing employment opportunities for job seekers.
Mumbai is a city very famous for textile mills even before independence and now it has developed many industries for pharmaceuticals, chemical and engineering goods. For Chennai, it is developing into a hub for automobile industries, with several major car manufacturing companies like Ford, Hyundai and BMW having started their manufacturing units here.
For the service sector as well, both the cities are having huge opportunities in the banking sector, IT sector, tourism industry, etc. Overall Mumbai is known for its entertainment industry and Chennai is developing as a base for the IT sector.
Find the list of top 10 popular it companies in Chennai and Mumbai
| | | |
| --- | --- | --- |
| S No | Popular Companies in Chennai | Popular Companies in Mumbai |
| 1 | Infosys | Kaizen Globe |
| 2 | Wipro | Tata Consultancy Services |
| 3 | Tech Mahindra | Wipro |
| 4 | Tata Consultancy Services | Infosys |
| 5 | Cognizant | Tech Mahindra |
| 6 | Computer Sciences Corporation | HCL |
| 7 | Aversan Systems | Genpact |
| 8 | Blue Lotus Technologies | Capgemini |
| 9 | Sify Technologies | Syntel |
| 10 | Concern Infotech | WNS Global |
Chennai Vs Mumbai City FAQs
Which city serves better international cuisines?
If you want to enjoy international cuisines, then Mumbai will be a better option compared to Chennai.
Which city has better beaches?
The city of Chennai has a longer coastline with stronger waves and more cleanliness, giving you a better experience compared to the beaches of Mumbai.
Which city is better from a woman's safety point?
Both cities have good nightlife with nightclubs and bars, but compared to Mumbai Chennai will be a better place from a woman's safety point.
Which city has a cheaper cost of living?
Both cities being cosmopolitan has a high cost of living but Chennai is considered to be cheaper compared to Mumbai.