A few famous taglines of Indian brands include The Taste of India, Naye India ka Naya Water Purifier, Discover Great Places to Eat Around You, Believe in Blue, Havells, A Name to Trust and more
Find the list below for 110+ famous taglines of Indian brands in no particular order. Also remember that taglines of Indian brands can change over time.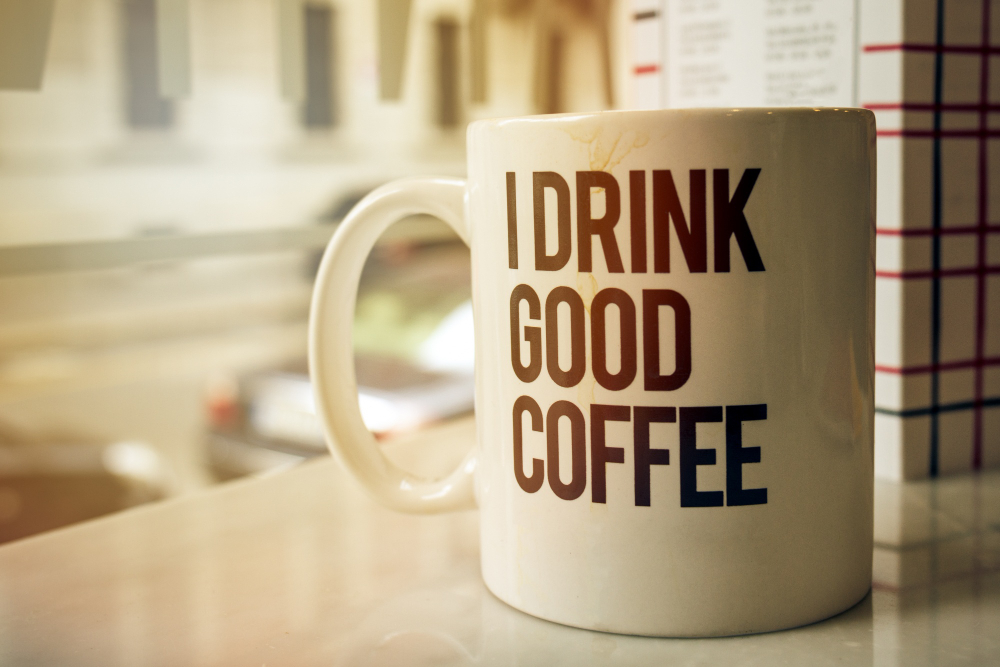 What is a Tagline for Brands
A tagline is a short and memorable phrase or slogan used by a brand to convey its essence, values, or positioning in a succinct manner.
It's a key element of a brand's identity and marketing strategy. Taglines are designed to leave a lasting impression on consumers and help them associate specific qualities or ideas with the brand.
A well-crafted tagline can capture the brand's uniqueness, evoke emotions, and create a connection with the audience.
It often appears alongside the brand's logo and is used in advertising, marketing materials, and other promotional efforts to reinforce brand recognition and messaging.
Popular Taglines of Indian Brands
| | | |
| --- | --- | --- |
| S No | Brand Name | Tagline |
| 1 | Tata Motors | Connecting Aspirations |
| 2 | Amul | The Taste of India |
| 3 | Reliance Jio | Digital Life |
| 4 | Flipkart | Ab Har Wish Hogi Poori |
| 5 | Paytm | Paytm Karo |
| 6 | Airtel | Express Yourself |
| 7 | Vodafone | Wherever You Go, Our Network Follows |
| 8 | LIC | Zindagi ke Saath Bhi, Zindagi ke Baad Bhi |
| 9 | Tanishq | The Most Beautiful Gift You Can Give to Someone You Love |
| 10 | Britannia | Eat Healthy, Think Better |
| 11 | MTR | Bringing Families Together |
| 12 | Big Bazaar | Isse Sasta Aur Accha Kahin Nahin |
| 13 | Parle-G | G Maane Genius |
| 14 | Titan | Be More |
| 15 | Bajaj Auto | Hamara Bajaj |
| 16 | Maruti Suzuki | Way of Life! |
| 17 | HDFC Bank | We Understand Your World |
| 18 | ICICI Bank | Khayaal Aapka |
| 19 | Punjab National Bank | The Name You can Bank Upon |
| 20 | State Bank of India | The Banker to Every Indian |
| 21 | Mahindra | Rise for Good |
| 22 | Kingfisher | The King of Good Times |
| 23 | Ola | Chalo Befikar |
| 24 | Dabur | Celebrate Life |
| 25 | MRF Tyres | Tyres with Muscle |
| 26 | Royal Enfield | Made Like a Gun |
| 27 | Idea Cellular | An Idea Can Change Your Life |
| 28 | Godrej | Brighter Living |
| 29 | Crompton | Let's Make Things Better |
| 30 | Kurkure | Tedha Hai Par Mera Hai |
| 31 | Raymond | The Complete Man |
| 32 | Puma | Forever Faster |
| 33 | Tata Salt | Desh Ka Namak |
| 34 | Kent RO | Naye India ka Naya Water Purifier |
| 35 | Wipro | Applying Thought |
| 36 | Dettol | Be 100% Sure |
| 37 | Big Basket | Har Din Suru Ho Big Basket Ke Sath |
| 38 | Myntra | Har Fashion Ka Hai Ye Fashion |
| 39 | Kissan | Real Good Tomato Ketchup |
| 40 | Bisleri | Play Safe, Drink Safe |
| 41 | Fevicol | Mazboot Jod Hai Toh Mazboot Duniya Hai |
| 42 | Asian Paints | Har Ghar Kuch Kehta Hai |
| 43 | Surf Excel | Daag Achhe Hain |
| 44 | Muthoot Finance | Believe in Blue |
| 45 | Havells | Havells. A Name to Trust |
| 46 | Zomato | Discover Great Places to Eat Around You |
| 47 | Swiggy | What's for Dinner? |
| 48 | IndiGo | On Time, Low Fares, Courteous, Hassle-Free |
| 49 | Tata Tea | Jaago Re |
| 50 | Parachute | Garmi mein chill maaro |
| 51 | Apollo Tyres | Go the Distance |
| 52 | Kent RO | Naye India ka Naya Water Purifier |
| 53 | Fevicryl | Harghar Mein Khushi, Har Ghar Mein Fevicryl |
| 54 | Vicks | Garmi Se Panga? Vicks Ki Goli Lo |
| 55 | Emami | Natural Beauty Unleashed |
| 56 | Wildcraft | Be Wild, Live Wild |
| 57 | Red FM | Bajaate Raho! |
| 58 | Haldiram's | Har Ghar Kuch Kehta Hai |
| 59 | Frooti | Mango Frooti, Fresh and Juicy |
| 60 | Boroline | Boroline Antiseptic Ayurvedic Cream |
| 61 | VIP | When You Are Someone, You Don't Need A Label |
| 62 | Lava Mobiles | Get Ready to Get Noticed |
| 63 | Chyawanprash | Ek Chammach Chyawanprash, Khao Immunity Badhao |
| 64 | Tanishq | Aapke Apne Hain |
| 65 | Havmor | Ice Creams for the Heart |
| 66 | Fogg | Scent of Success |
| 67 | Whisper | Have a Happy Period |
| 68 | Cadbury Bournvita | Tayyar Har Pal, Bournvita Everyday |
| 69 | Raymond | The Perfect Fit |
| 70 | MRF Tyres | MRF – Tyres with Muscle |
| 71 | Fevicol | Mazboot Jod Hai Toh Mazboot Duniya Hai |
| 72 | Maruti Suzuki | Way of Life! |
| 73 | Godrej | Brighter Living |
| 74 | Patanjali | Swadeshi Samriddhi |
| 75 | Center Fresh | Zubaan Pe Rakhe Lagaam |
| 76 | Maggi | 2 Minute Noodles |
| 77 | Paytm | Har Ek Friend Zaroori Hota Hai |
| 78 | Kent RO | Naye India ka Naya Water Purifier |
| 79 | KFC | It's Finger Lickin' Good |
| 80 | Horlicks | Taller, Stronger, Sharper |
| 81 | PepsiCo | Yeh Pyaas Hai Badi |
| 82 | Good Knight | Good Knight Jago Ghar Mein |
| 83 | MTR | Bringing Families Together |
| 84 | Himalaya | The Science of Wellness |
| 85 | Vodafone Idea | You & I, in this Beautiful World |
| 86 | 5 Star | Jo Khaye, Kho Jaye |
| 87 | Nirma | Washing Powder Nirma |
| 88 | Lakmé | An Iconic Beauty Brand |
| 89 | Havells | Havells. A Name to Trust |
| 90 | Kurkure | Tedha Hai Par Mera Hai |
| 91 | Britannia | Eat Healthy, Think Better |
| 92 | Thums Up | Aaj Kuch Toofani Karte Hain |
| 93 | Surf Excel | Daag Achhe Hain |
| 94 | Kingfisher | The King of Good Times |
| 95 | Asian Paints | Har Ghar Kuch Kehta Hai |
| 96 | Dabur | Celebrate Life |
| 97 | Tata Salt | Desh Ka Namak |
| 98 | Amul | The Taste of India |
| 99 | MakeMyTrip | Dil Toh Roaming Hai |
| 100 | Limca | Zor Ka Jhatka Dhire Se Lage |
| 101 | Red FM | Bajaate Raho! |
| 102 | Havmor | Ice Creams for the Heart |
| 103 | Kent RO | Naye India ka Naya Water Purifier |
| 104 | Wildcraft | Be Wild, Live Wild |
| 105 | Lava Mobiles | Get Ready to Get Noticed |
| 106 | Whisper | Have a Happy Period |
| 107 | Maruti Suzuki | Way of Life! |
| 108 | VIP | When You Are Someone, You Don't Need A Label |
| 109 | Aashirvaad | Swad Aashirwad Ka |
| 110 | Zandu Balm | Zandu Balm, Ultra Fast Relief |
| 111 | Parachute | Garmi mein chill maaro |
| 112 | Rasna | I Love You Rasna |
| 113 | Emami | Natural Beauty Unleashed |
| 114 | Apollo Tyres | Go the Distance |
| 115 | Fevicryl | Harghar Mein Khushi, Har Ghar Mein Fevicryl |
| 116 | Frooti | Mango Frooti, Fresh and Juicy |