Are you searching for "best pani puri shops near me" or "best pani puri in Chennai"? Then you must be on the right website now. Yes, here in this weblog, we have listed the top 20 pani puri shops for you with addresses.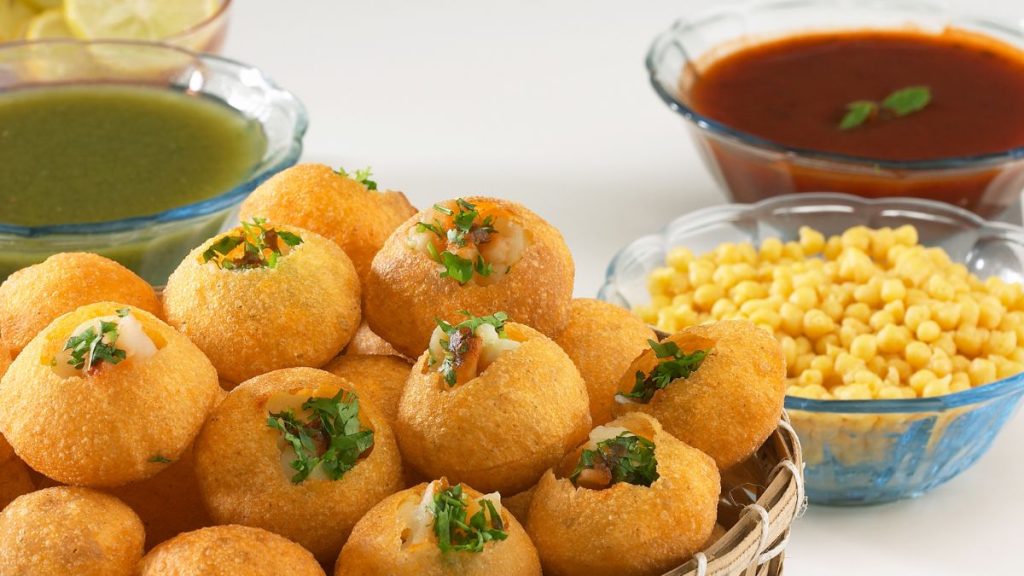 One of life's greatest pleasures is going for a quick pani puri snack. Who cannot love them, after all? Pani-puri is a snack for every occasion. Pani Puris are known as "Golgappas" in Northern India and as "Poochkas" in West Bengal.
Do you have only 5 minutes to have a bite? Have Pani Puri.
Do you have only 10 Rupees to spare for eating? Have Pani Puri.
Do you need to hang out with friends? Have Pani Puri.
You missed lunch, and you are hungry? Have Pani Puri.
Do you need something to save the world? Pani Puri might do that as well.
The amazing mixture of the tiny puri and aaloo mix with salt, spice and everything nice may have originated in Magadha Region (present-day Bihar), but in Chennai, we sure know where we can find the delicacy. Out of the hundreds of eateries serving pani-puri in Chennai, we bring you the list of places in Chennai where you can find the best pani-puri. These places might be worth your time and money. So sit back, relax, grab a plate of panipuri and enjoy the ride!
20 Famous Pani Puri Shops in Chennai Near Me
Find the list of pani puri shops in Chennai in no particular order where you can find the best pani-puri.
20. Gangotree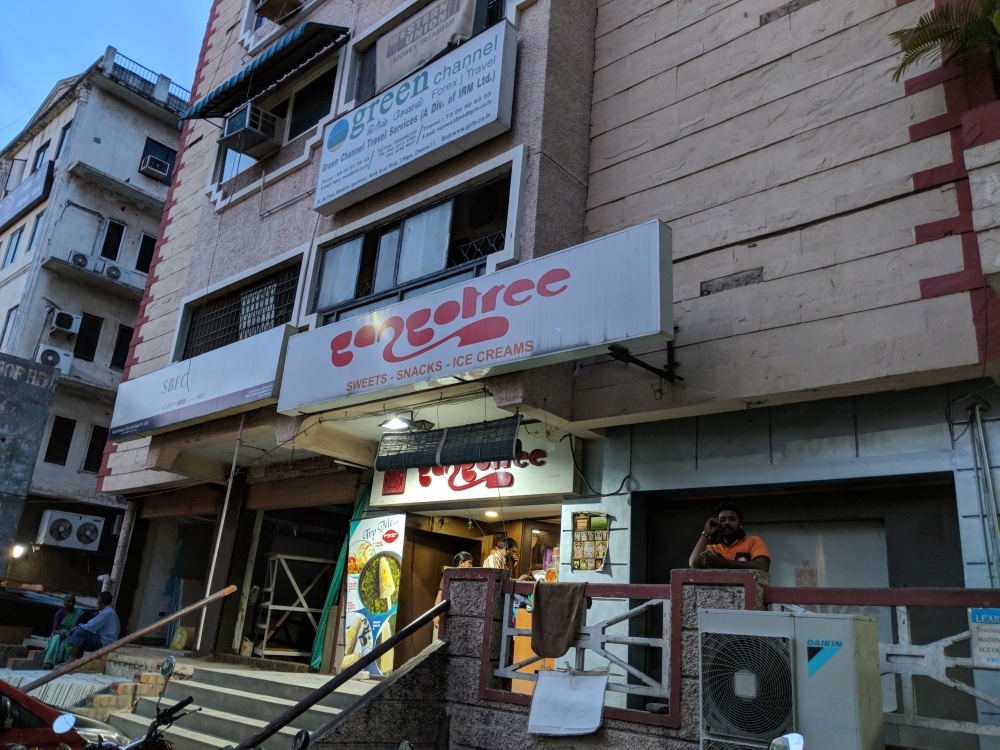 Gangotree is the best pani puri shop in Chennai. Also one of the heavyweights and most prominent in the Chennai panipuri scene, Gangotree has its presence in Cathedral Road, T.Nagar, Adyar and Express Avenue Mall. The menu contains various fast food items, but to this day, panipuri remains the often requested and recommended dish. Price starts at Rs. 50 per plate, but why worry about the cost when the panipuri are simply fabulous?
19. Shree Mithai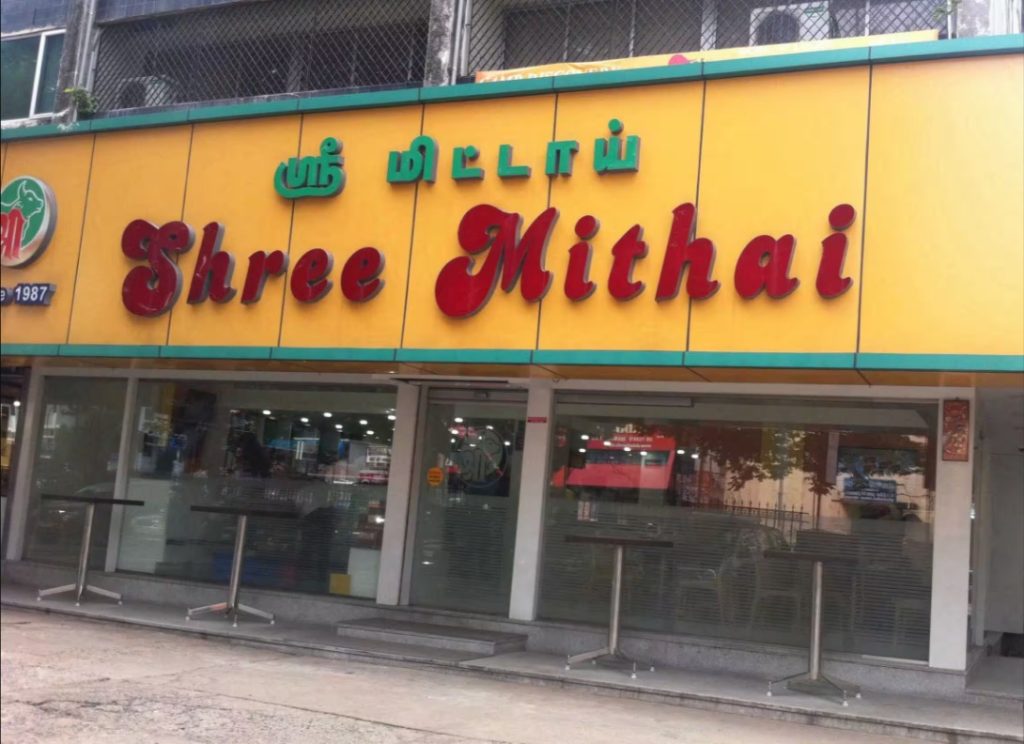 Another well-known place in Chennai, Shree Mithai, is present in Chetpet and Anna Nagar and is on the top of the "must visit chat-joint checklist". The place offers a variety of chats for you to try, but not so surprisingly, Pani-Puri remains the all-time favourite. The hygiene of this place is spot-on and a plate of Pani-Puri would cost you Rs. 30.
18. Hemanth Chats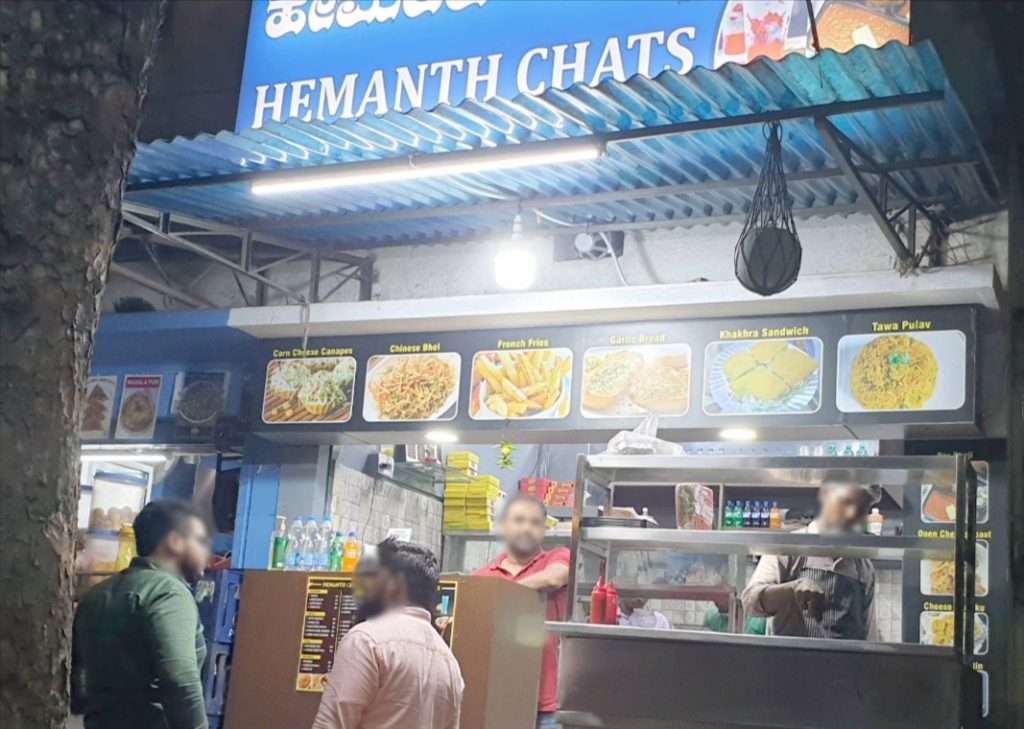 Located in Vepery, Hemanth Chats is a dedicated chat centre for all pani puri lovers. The ambience might not be the best, but the chats indeed are. Costing Rs. 25 per plate, these chats offer good value for money.
17. One MB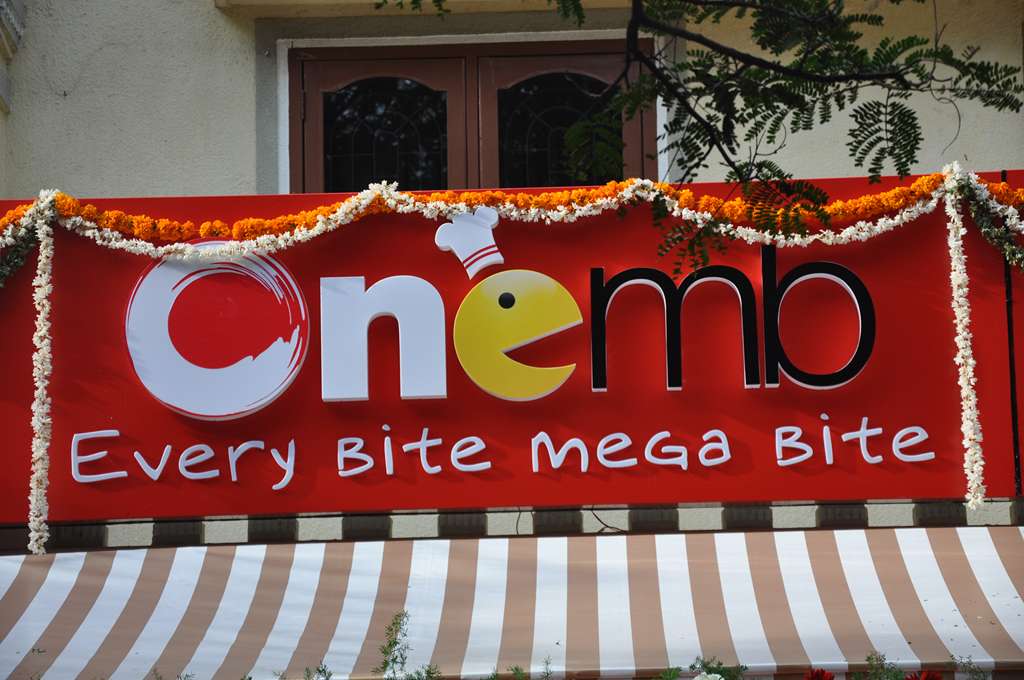 Located in T.Nagar, One MB is more than just pani puri. You get an assortment of chat items. The crowd favourite, though, is still the pani puri. The cost of all the fantastic pani puri is just Rs.25.
16. Kakada Ramprasad Chats and Sweets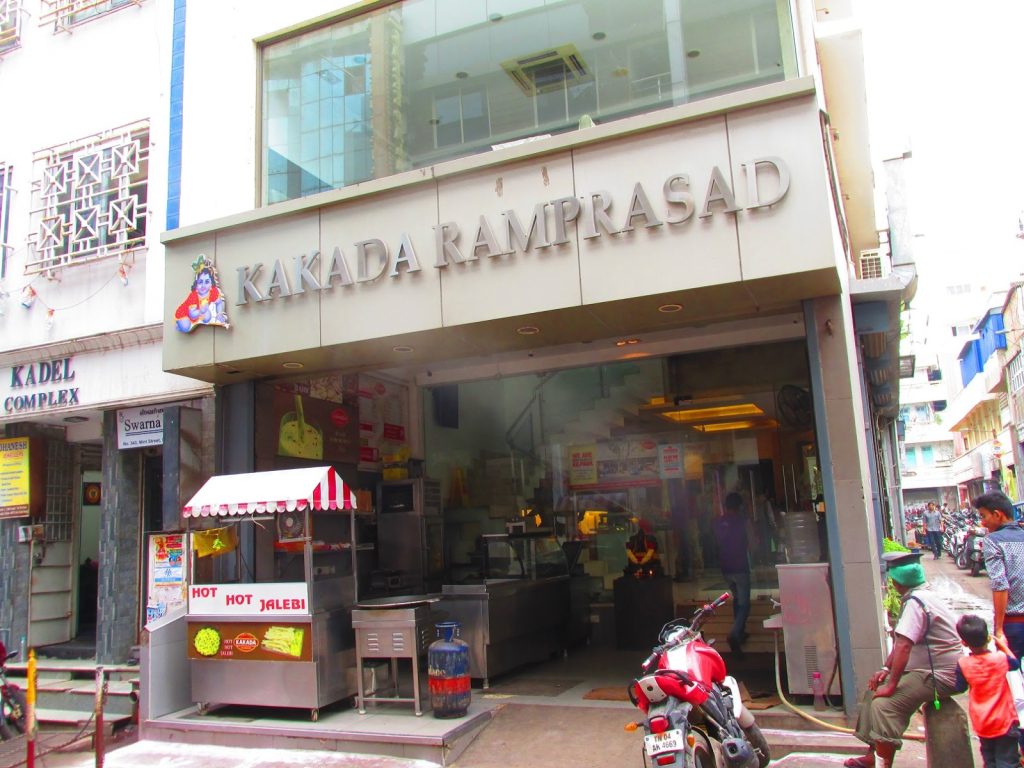 The jewel amongst the chat shops at Sowcarpet, this all-in-one eatery is home to some of the most delicious chaats in Chennai. It is always packed no matter what time of the day it is. all thanks to the pani puri, which is delicious, to say the least. You can get a plate of pani puri for Rs.30.
15. King's Vadapav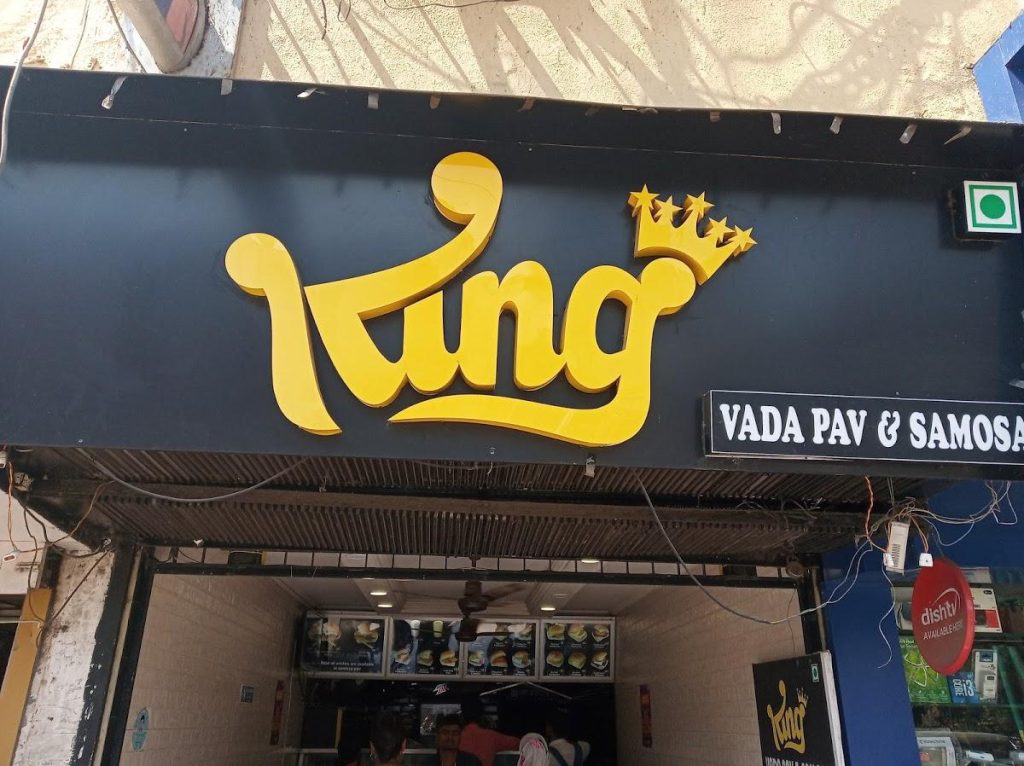 Located in the shopping district of Chennai – Purusuwakam, Kings Vadapav is a God-sent gift. Small in size, yet big in taste, the place offers all the delicacies a chaat aficionado could ask for. This place is a must visit with a plate of pani puri costing Rs.25.
14. Ajnabee Sweets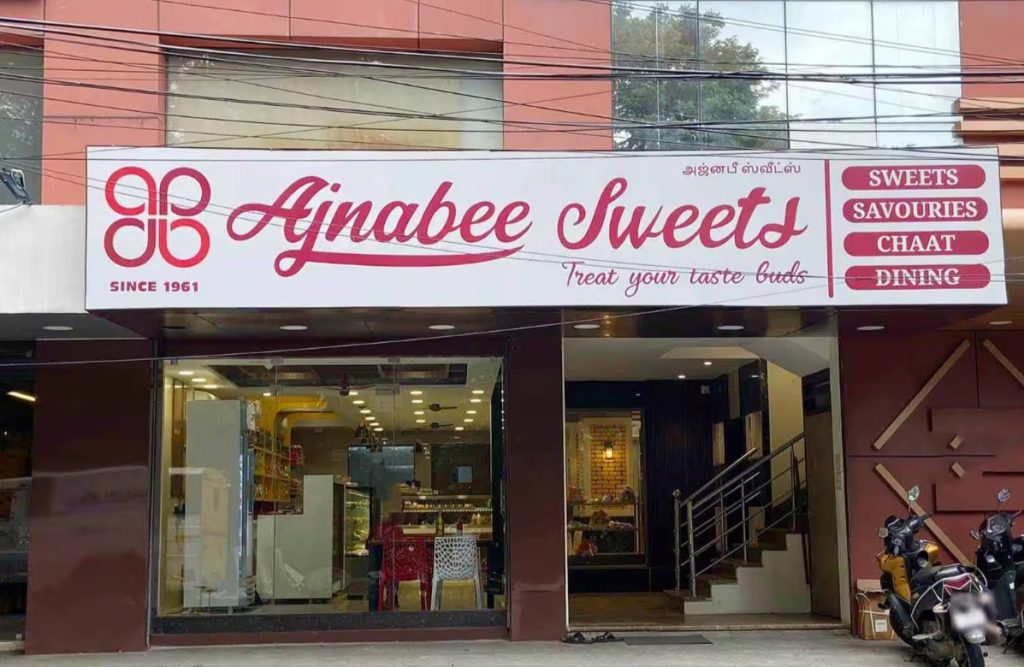 What is life without a bit of rivalry? Located right opposite King's Vadapav, this eatery tries to one-up the rival by offering a gob-smacking array of sweets and delicacies. The result of this rivalry though, is delicious pani puri. Costing Rs.30, this shop is sure to make your taste buds tingle.
13. Ganga Chats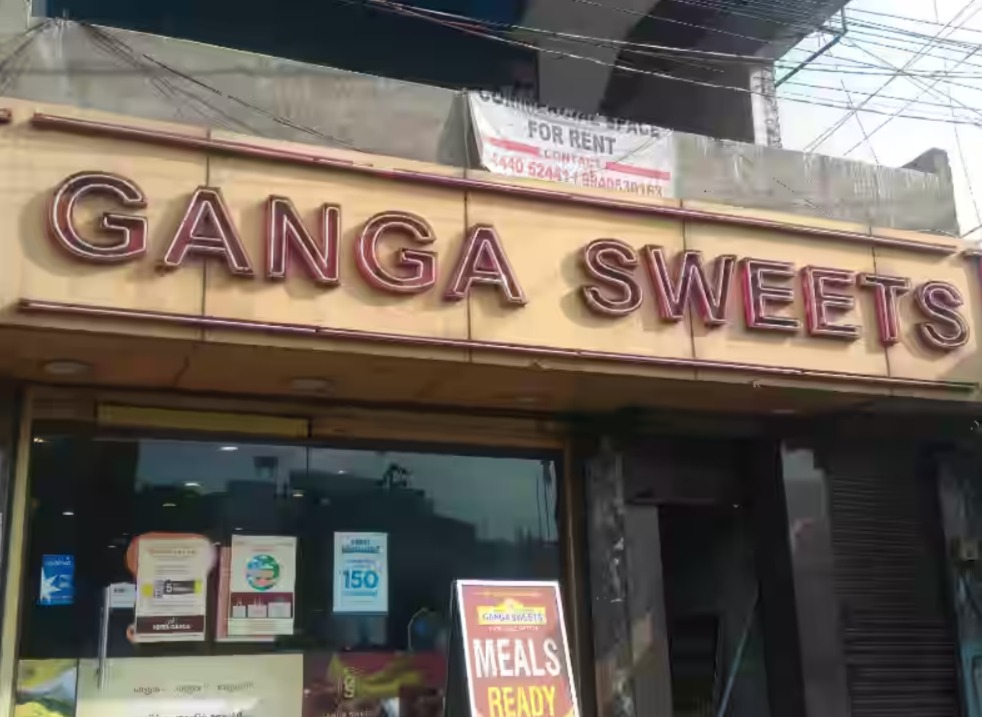 Ganga Chats, located at Adyar, is another good place for a mouthwatering chat. Although the provisions for seating are fewer, the good ambience and decent hygiene make it a good place to eat. The pani-puri here costs Rs.30 per plate.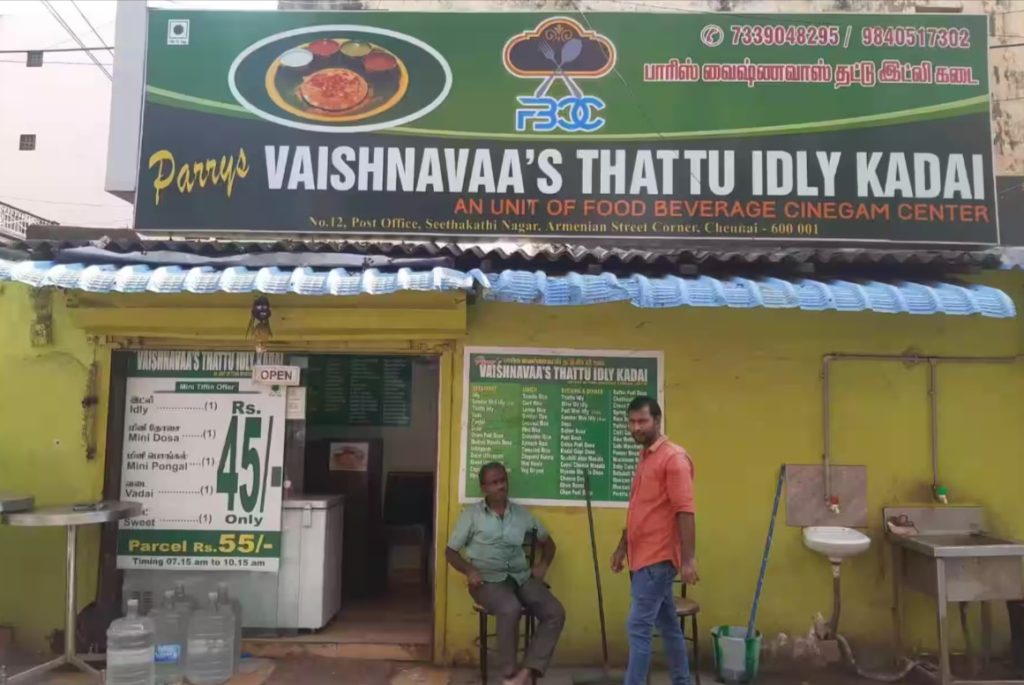 Located at Ormes Road, Purusuwakam, this eatery has a wide variety of food besides chat. The place sells the most tasty and yummy pani puris, which cost only Rs. 20! The place is also Jain-friendly!
11. Chatpata Chat House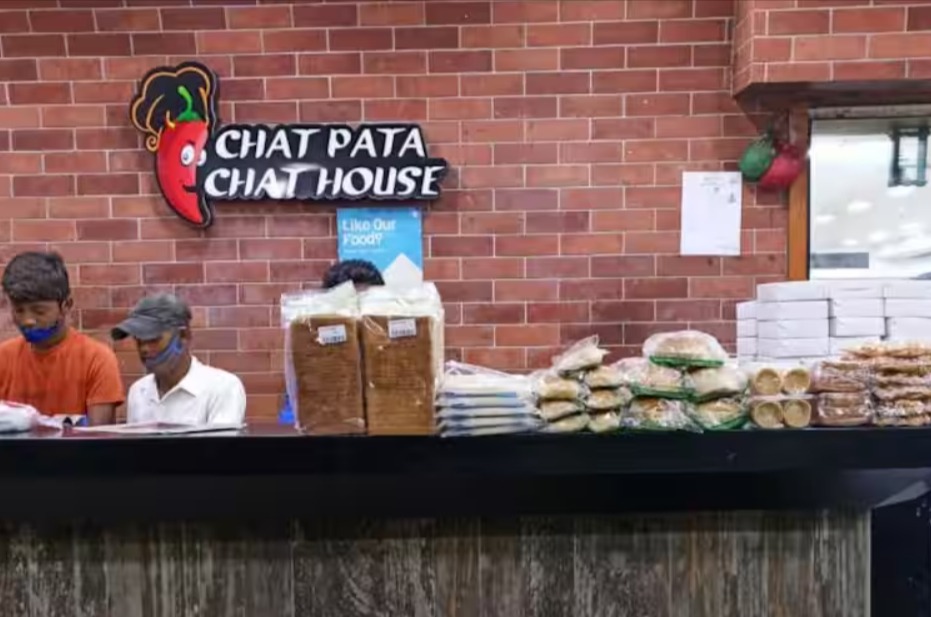 Purasawalkam is the place to go when it comes to Pani-puris and chat items! Chat Pata Chat House, true to its name, offers some of the most spiciest pani puris humankind has ever tasted! A plate of panipuri costs you only Rs. 15, which might cool your tongue after all the spiciness!
10. Ganga Sweets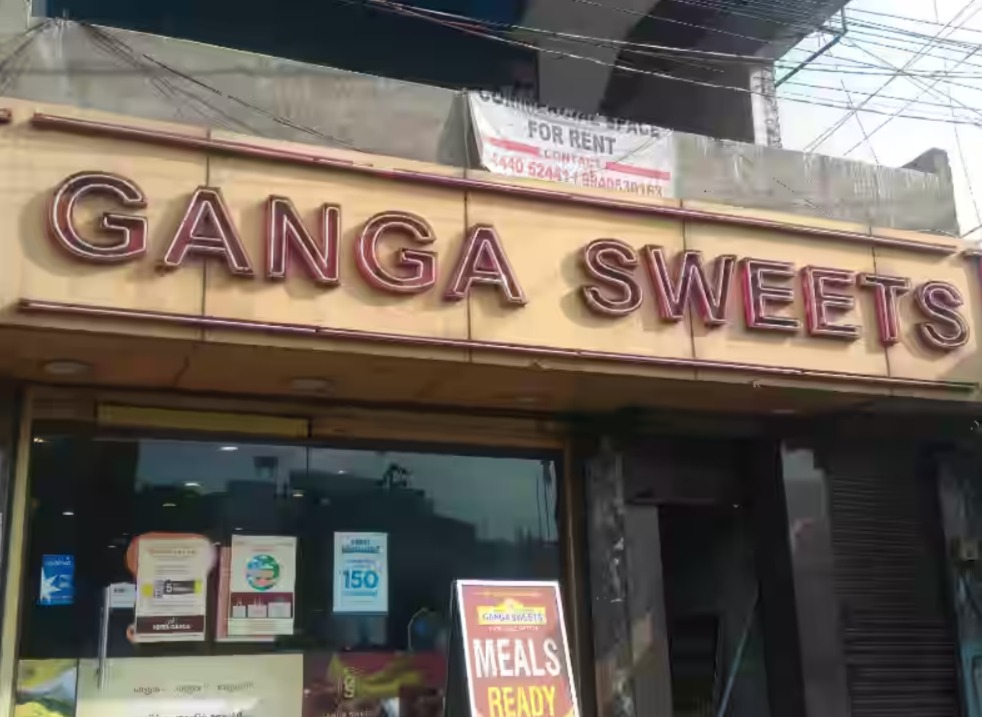 Ganga Sweets at Velachery offers simple yet tasty panipuri. If you are not in the mood for grandiose or a up-scale ambiance but just want to be alone with your pani puris, Ganga Sweets is the place to go! A plate would cost you Rs.20.
9. R.K. Sandwich Shop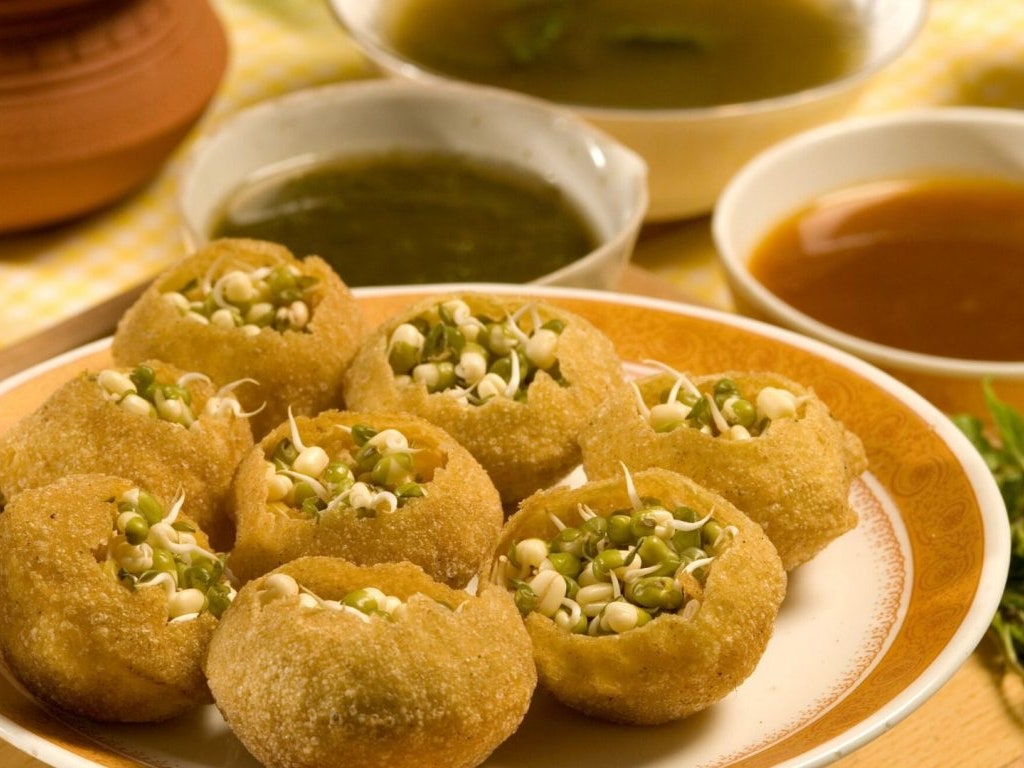 This eatery, located at Triplicane, is a popular hangout spot for the locals. Offering great value for money, Rs. 15 would get you 7 pieces of delicious pani puri!
8. Sri Krishna Sweets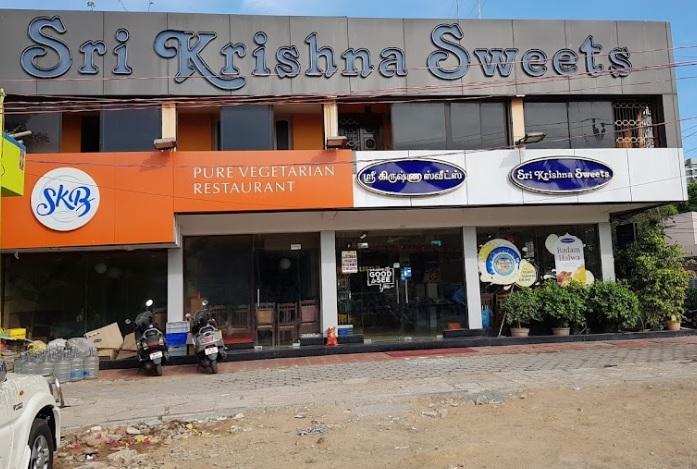 Sri Krishna Sweets is located at the velachery bypass road and showcases one of the best ambiances around. With ample parking space and spacious interiors, it is a good place to enjoy chat and Pani-Puri with your entire family. A plate of Pani-Puri will lessen your purse by Rs. 30!
7. Pani Puri Stalls at the Marina Beach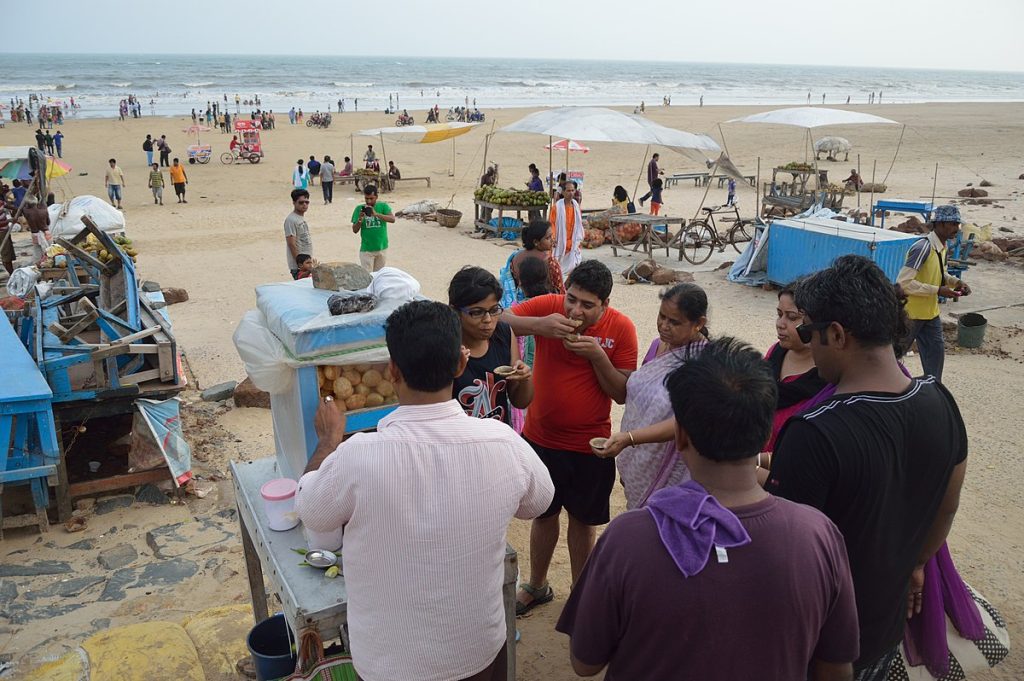 No list is complete without mentioning about the beach and no visit to the beach is complete without munching on the food that is available there. The Beach side offers many snacks and pani puri remains an all-time favorite. For as low as Rs.10, you'd be getting 8 pieces of pani puri. Accompanied by the cool sea breeze, a hint of romance and happiness, pani-puris at the Marina Beach are to be experienced and not just eaten!
6. Shri Siddhi Vinayak Sweets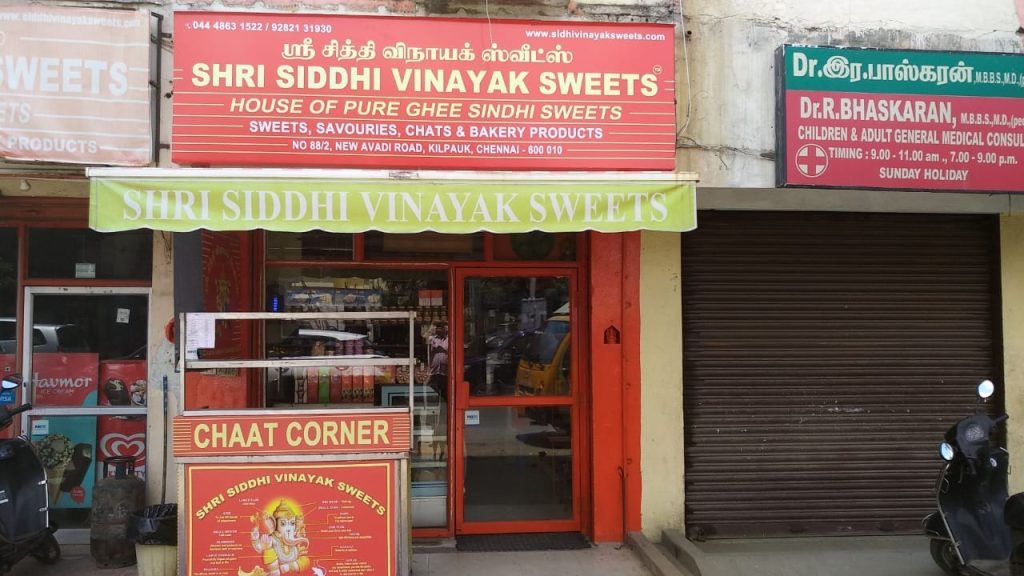 This pani puri joint is at the New Avadi Road, Kilpauk and offers some really delicious and spicy pani puri. Lovers of spicy pani puri should by all means visit this place! The place also offers Kachori, sev puri, dahi puri, pav bhajji and lots more. A plate of pani-puri will cost Rs. 30 but the taste and spiciness cannot be priced!
5. Kolkata chat at Alagappa road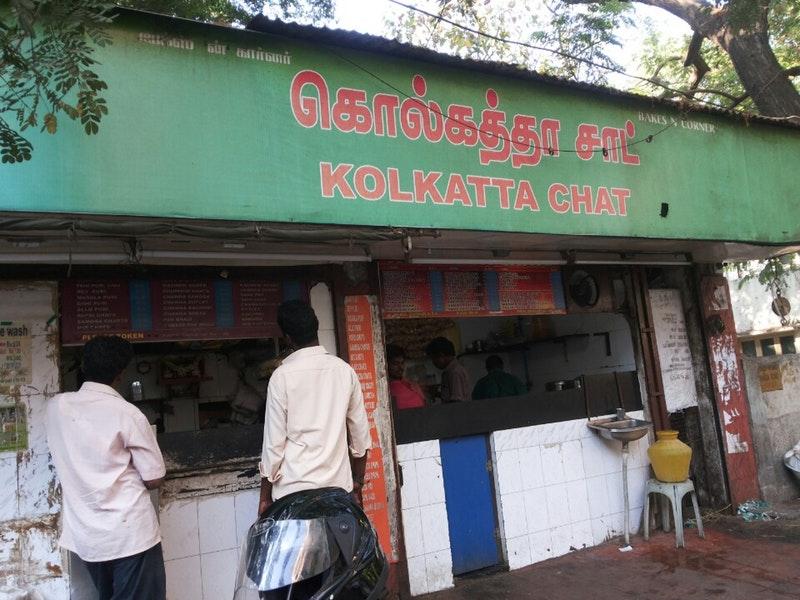 Located at Purasawalkam, outside Cafe Coffee Day near Ewart's school, this place serves mouth-watering pani puris that immediately transport you to the busy streets of Kolkata for just Rs. 20!
The next time you plan a visit to Kolkata, make sure you drop by this place before making such plans! 😉
4. Sri Lakshmi Sweets and Bakery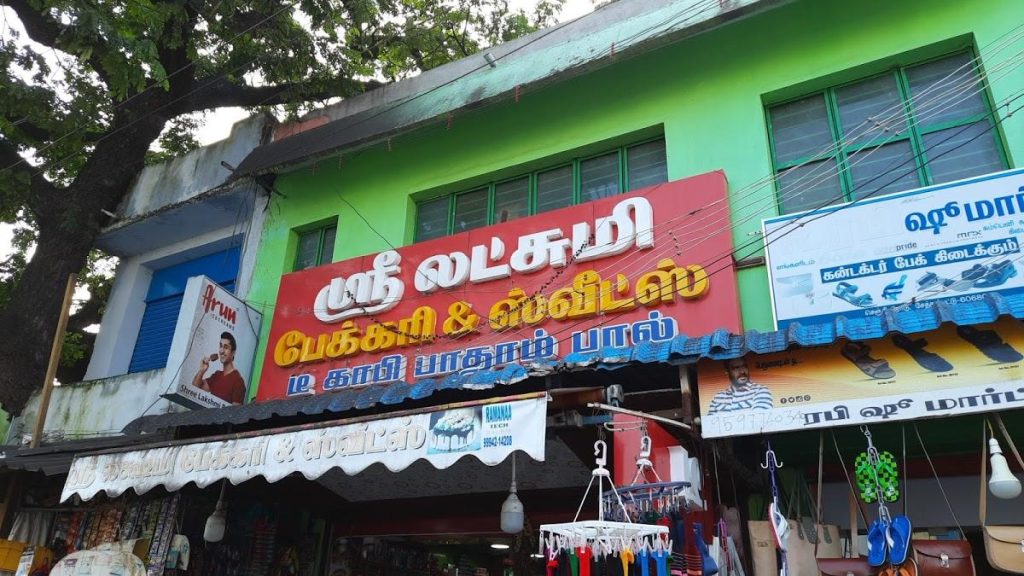 Sri Lakshmi Sweets is located near Gill Nagar, Choolaimedu and is extremely crowded in the evening. One can see office folk grabbing a plate of panipuri and "de-stressing" themselves with the help of crunchy and spicy pani puri. You can find eight pieces of panipuri in a set, each costing only Rs. 25!
3. Kailash Parbat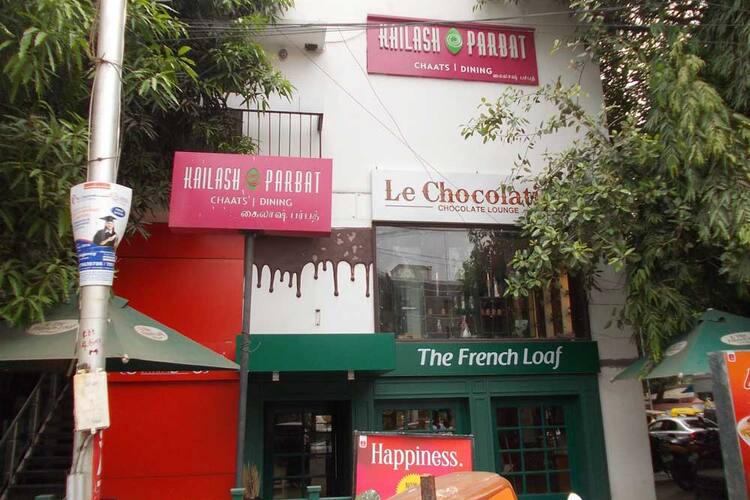 This pani-puri place is located at Harrington Road, Chetpet, with an amazing ambience and mind-blowing pani puris. A set of pani puri will cost you Rs. 75, but the quality overshadows the pricing! Try this place when your wallet feels heavy, and your tummy feels light!
2. Sri Keshav Chaats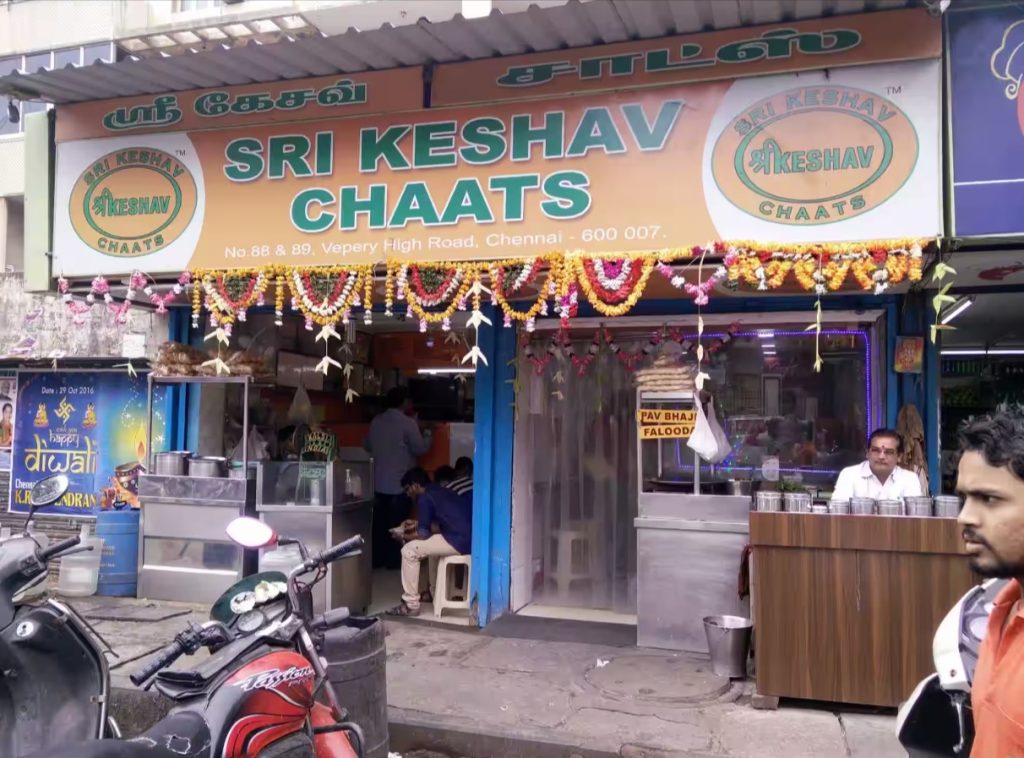 Keshav Chats is located at the Vepery High Road and is a budget-friendly place. Go in the evening, and you can see almost every school teenager waiting patiently for their turn at the Pani-puri counter. The pani puri cost Rs. 30, and you can get six pani puri in one set. There are many more pani-puri joints right next to it, but Keshav Chats remains the favourite!
1. Rasoee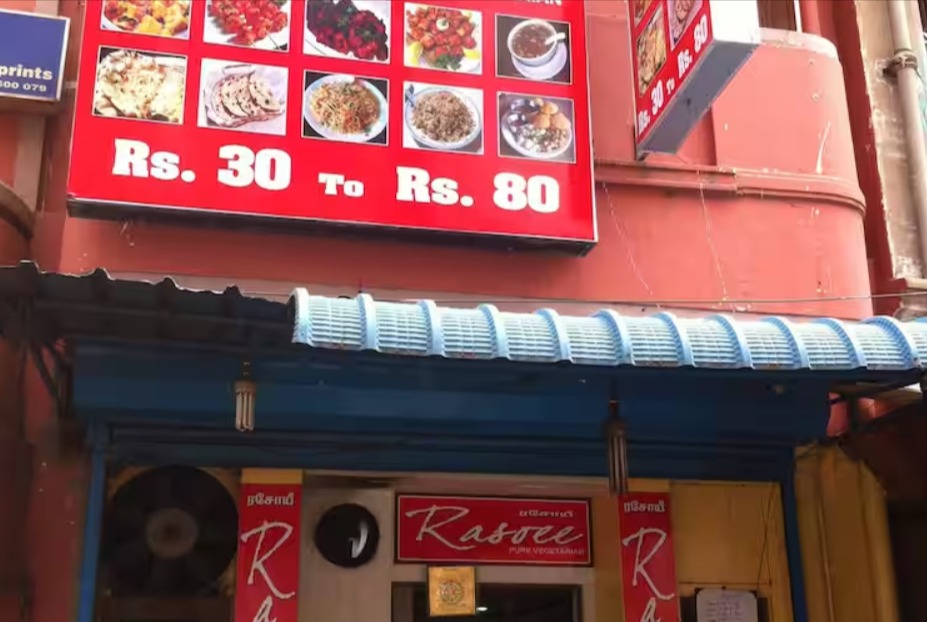 Whoever said that expensive food is the tastiest has yet to visit Rasoee at Mint Street, Sowcarpet! Rasoee is famous for its pocket-friendly and tasty pastas, and Pani-puri costs only 20 bucks! You can eat pastas, parathas, noodles and almost everything at Rasoee without having to sell your Granddad's favorite Volkswagen Beetles since everything comes really cheap but with great quality!
Is your mouth watering after reading this list? What are you waiting for? Go out and grab some spicy, tasty and delicious pani puris immediately!