Are you looking for the famous Lord Murugan temples in and around Chennai? You have come to the right place. Here you can find the list of the 10 popular Murugan temples in Chennai.
Lord Murugan, also known as Karthikeya, Skanda, and Subrahmanya, is the Hindu god of war and victory. He is the son of the god Shiva and goddess Parvati and is considered to be the divine protector of the Tamil people. In Hindu mythology, Lord Murugan is often depicted riding a peacock and carrying a spear and is revered as a powerful and fierce warrior. He is also considered to be the patron god of the Tamil Nadu state in India.
History of Lord Murugan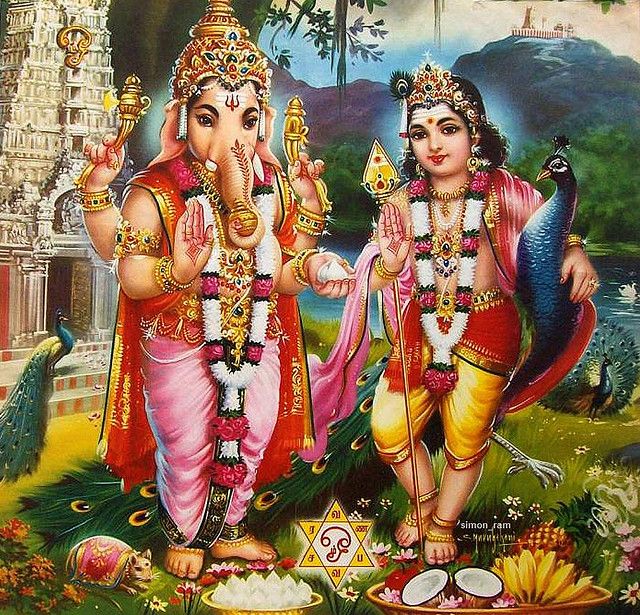 Lord Murugan has a long and ancient history in Hindu mythology. According to tradition, he was born to Shiva and Parvati in order to defeat the demon Tarakasura, who Shiva had granted a boon that a son of Shiva could only kill him.
Murugan is also closely associated with the Tamil language and culture and is particularly revered in the Tamil Nadu state of India. The temple of Lord Murugan at Palani, Tamil Nadu, is one of the most important centres of worship for Murugan in India.
In addition to his role as a warrior and protector, Lord Murugan is also revered as a deity of knowledge, wisdom, and learning. He is often depicted holding a book or a rosary and is considered to be a patron of scholars and students.
Lord Murugan is also closely associated with the annual Thaipusam festival, which is celebrated in his honor. During this festival, devotees offer prayers and perform elaborate rituals in order to seek blessings and protection from the deity.
Lord Murugan Avatars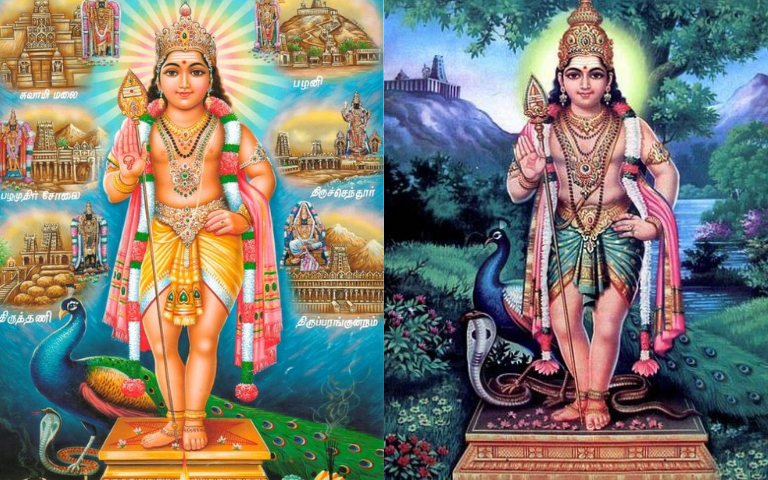 In Hinduism, an avatar is a manifestation or embodiment of a deity on earth. There are many stories in Hindu mythology that describe the various avatars of different deities, including Lord Murugan.
One of the most well-known avatars of Lord Murugan is the story of his birth, in which he is said to have been born in order to defeat the demon Tarakasura. According to this story, Lord Murugan's avatar was a divinely ordained mission to protect the world from the evil forces of Tarakasura.
Another important avatar of Lord Murugan is the story of his marriage to the celestial princess Deivayanai. In this story, Lord Murugan takes on the avatar of a mortal prince in order to win the hand of his bride.
Overall, Lord Murugan is revered as a powerful and noble deity who has taken on many different avatars in order to protect the world and its inhabitants from harm.
Also Read: Muthumalai Murugan Temple
10 Famous Murugan Temples in Chennai To Visit in 2024
Murugan is the son of lord Shiva. People in Chennai worship lord Murugan a lot and many devotees have built many big temples in his honour. These temples are historic and every devotee visiting these temples gets internal peace because of the well constructed interiors of the temple and their devotion. While there are many beautiful temples, here is a list of 10 best Murugan temples in Chennai.
1. Arulmigu Vadapalani Murugan Temple Chennai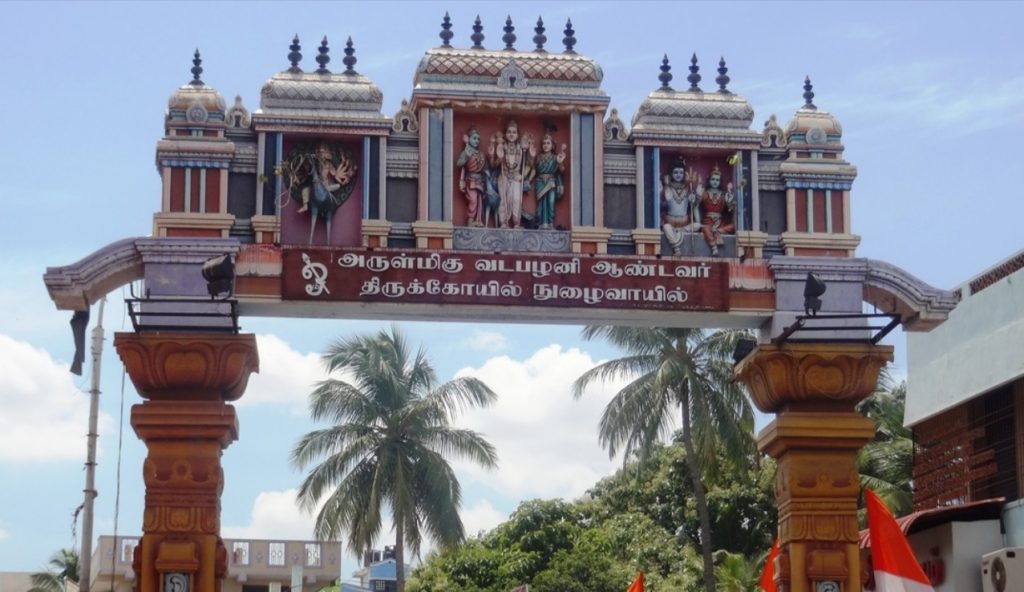 Arulmigu Vadapalani Murugan temple is among the most popular Murugan temples in Chennai. It was built about 125 years ago and it is an auspicious place for getting married. It witnesses about 7000 marriages every year.
Address: Palani Andavar Koil St, Vadapalani, Chennai, Tamil Nadu 600026
Phone: 044 2483 6903
Hours: Open ⋅ Closes 12PM ⋅ Reopens 4PM
Confirmed by phone call 6 weeks ago
District: Chennai
Affiliation: Hinduism
Deity: Vadapalani Aandavar (Lord Muruga)
2. Arupadai Veedu Murugan Temple Chennai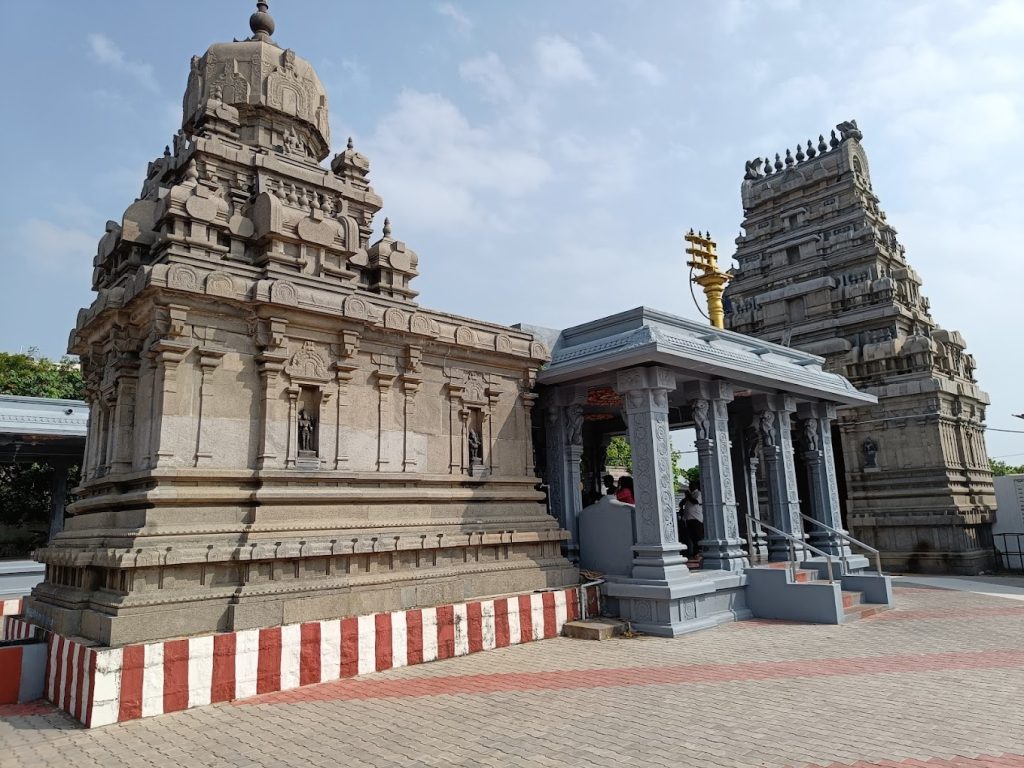 Arupadai Veedu Murugan temple means six abodes of lord Murugan. There are 6 temples of lord Murugan each with a different name of Murugan. All have a different idol and the interior of every temple is slightly different.
Address: 1, Thirumurugan St, Kalakshetra Colony, Besant Nagar, Chennai, Tamil Nadu 600090
Hours: Closes soon ⋅ 11AM ⋅ Reopens 5PM
Phone: 044 4505 0203
3. Arutkottam Arulmigu Murugan Temple Chennai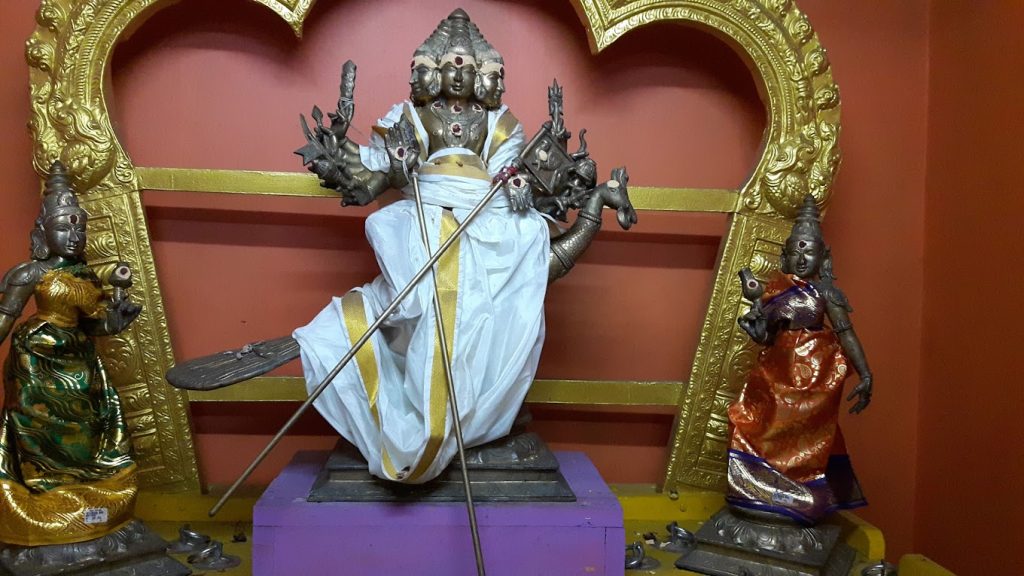 Arutkottam Arulmigu Murugan temple is located in the neighbourhood of Chennai. It is one of the oldest Murugan temples and was built many years ago. The interiors of the temple make it worth a visit.
Address: 1st St,Street, Indira Gandhi Nagar, Nethaji Nagar, Tondiarpet, Chennai, Tamil Nadu 600081
4. Kundrathur Murugan Temple Chennai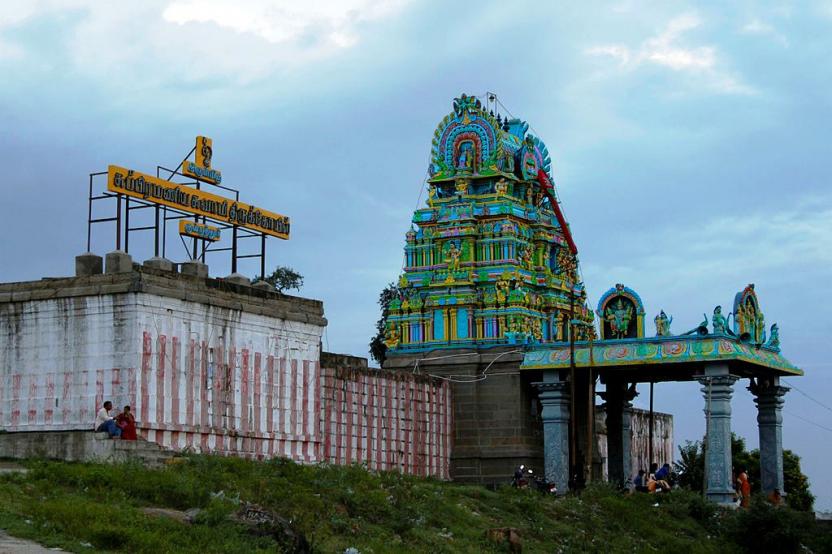 Kundrathur Murugan Temple is one of the ancient temples and is located in the Kancheepuram district of Tamil Nadu. According to Hindu mythology lord Murugan stayed on the hill during his travel from Tiruporur to Tiruthanigai. The speciality of this temple is that Lord Murugan can be seen only with one Goddess at a time even though he is there along with two Goddesses. State of art architecture and the serenity of the temple makes it one of the temples that you must visit.
Address: Sirukalathur, Tamil Nadu 600069
Function: Hindu Temple
District: Kanchipuram
Deity: Murugan
5. Siruvapuri Murugan Temple Chennai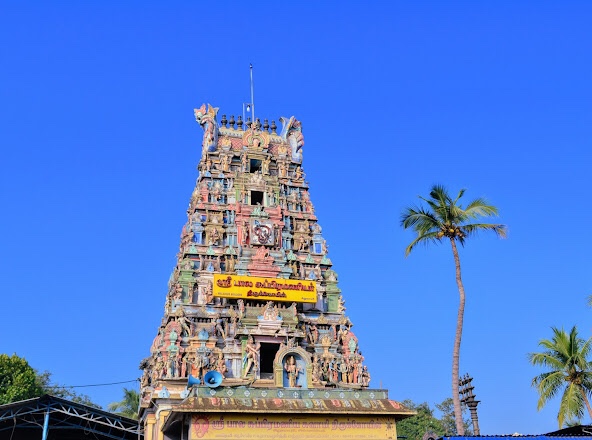 Siruvapuri shri balasubramaniaswamy temple is a 500 years old Murugan temple in Chennai. The history behind this temple is that there was a lady who used to chant Murugan's name all the time which angered her husband because he din't like his wife being so devoted to Lord Murugan, which resulted in him cutting her arm off. Even in pain she chanted Lord Muruga's name and seeing her devotion towards him, Lord himself came and fixed her arms with no wounds. It is a popular belief among the people.
Address: 84C9+FJX, Siruvapuri Rd from National Hwy 5, Chinnambedu, Tamil Nadu 601101
Hours: Open ⋅ Closes 2:15PM ⋅ Reopens 4PM
6. Kandaswami Temple Kandhakottam Chennai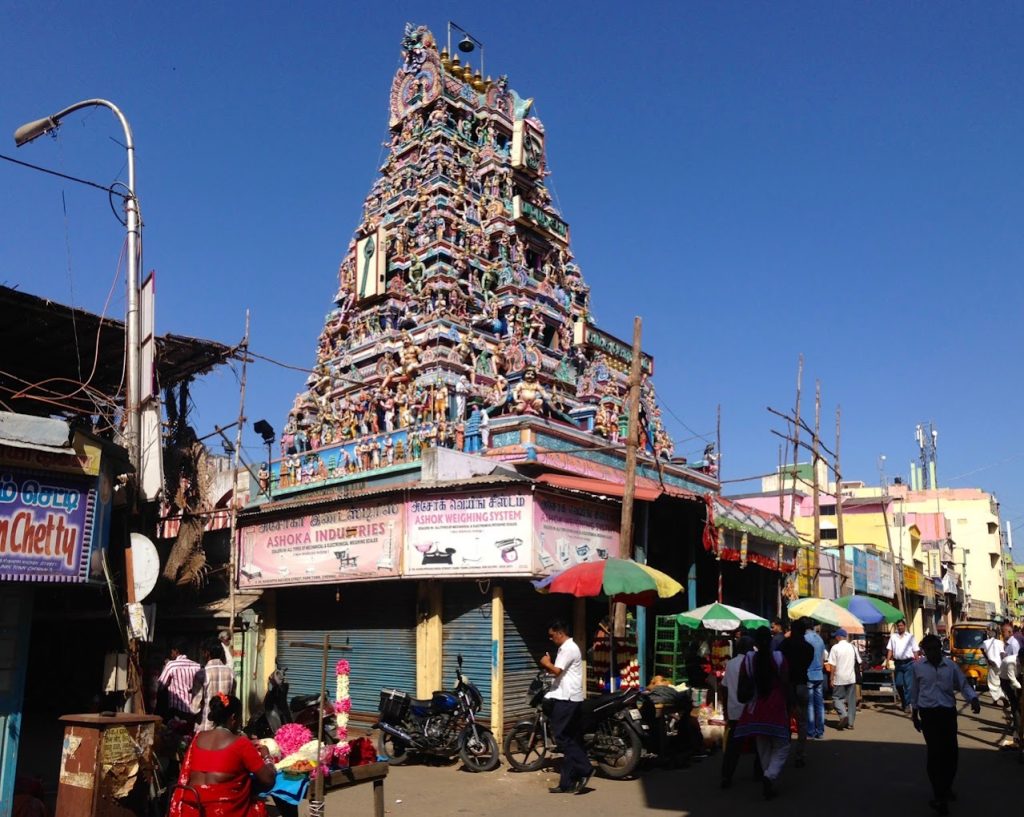 Kandaswami Temple Kandhakottam temple is dedicated to Sri Muthukumaranswamy (Murugan), Sri Valli Amman and Sri Devasanar Amman. It has various paintings of Lord Murugan pilgrimages and it is also one of the oldest Murugan temples in Chennai.
Address: 44, Rasappa Chetty Street, Rasappa Chetty Street, Chennai, Tamil Nadu 600003
Hours: Open ⋅ Closes 8PM
Phone: 044 2535 2190
7. Kumaran Kundram Temple Chennai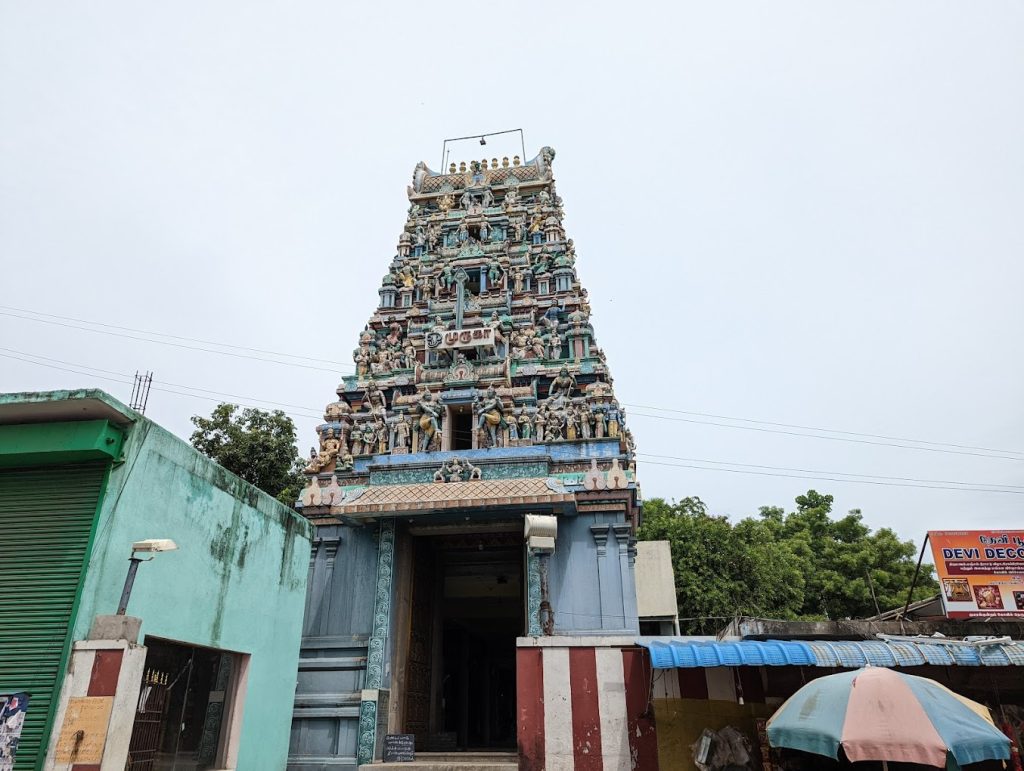 It is a hillock located at Chrompet. It is a 40-year-old Murugan temple dedicated to Lord Murugan in Chennai. Cultural and religious events like music, dance and discourses were held at the Arunagirinathar Hall inside the temple precincts every day for over a year in 2013-14 as a part of the Rajagopuram construction and temple renovation.
Address: W4VV+G6F, Hastinapuram Main Rd, Nehru Nagar, Chromepet, Chennai, Tamil Nadu 600044
Hours: Closes soon ⋅ 10:50AM ⋅ Reopens 4:30PM
Deity: Sri Swaminathaswamy
8. Arulmigu Kandaswamy Temple Chennai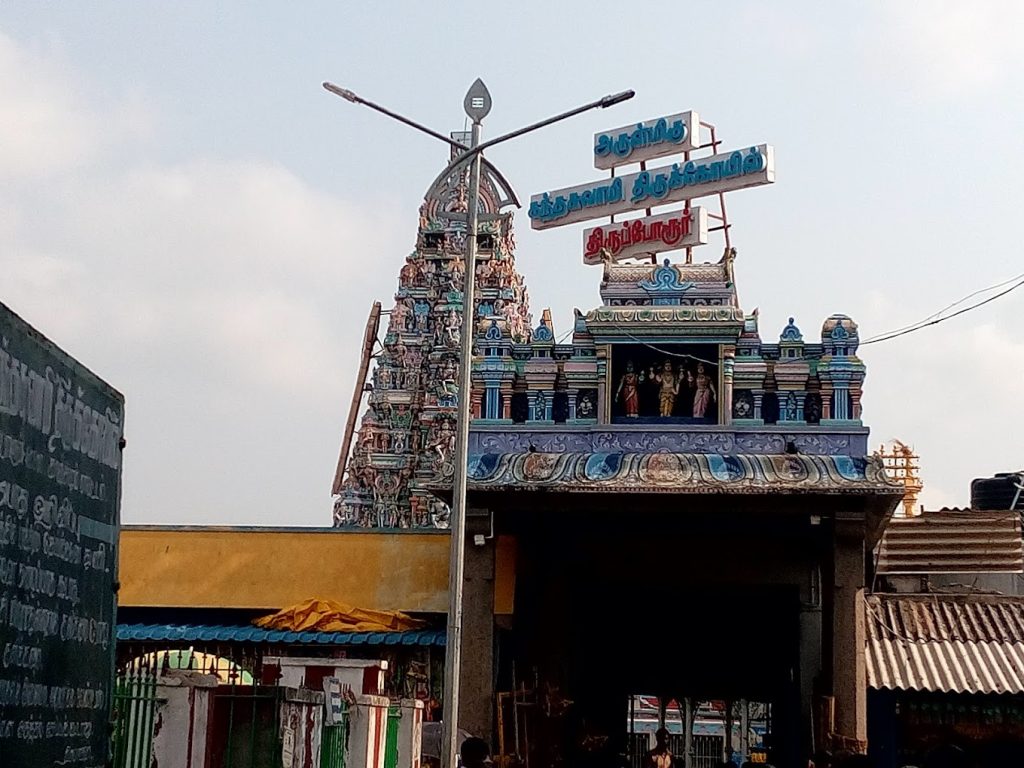 Sree Kanthaswamy Temple is located in Tiruporur which is 40 Kilometres enroute Old Mahabalipuram from Chennai. In this holy land of Tiruporur the temple of Lord Sree Kanthaswamy (Murugan) is located. The temple is east facing, underneath the Pranava Mountain, which is its salient aspect.
Address: Old Mahabalipuram Road, Kanchipuram, Thiruporur, Tamil Nadu 603110
Hours: Open ⋅ Closes 12:30PM ⋅ Reopens 4PM
Phone: 044 2744 6226
District: Chengalpattu
Deity: Kandaswamy (Murugan)
9. Siva Subramaniyan Swami Thirukoil (Sengunthar Kottam)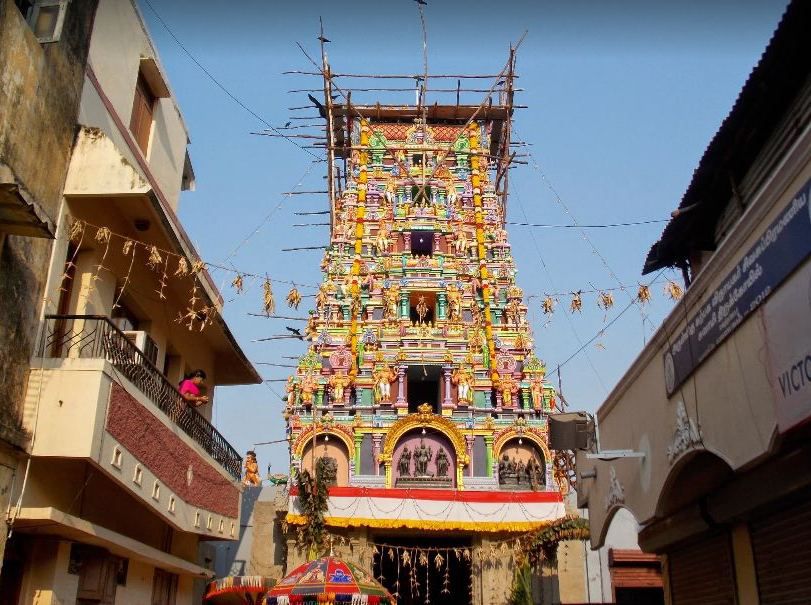 The Murugan (Shivasubramania Swamy) Temple is dedicated to Sri Murugan as shivasubramania Swamy along with the consorts ValliNayaki and DeivaNayaki. The Murugan temple is around 2km away from the Saidapet railway station, Chennai.
Address: Sheshachala Muthali Street, Saidapet East, Periyapet, Saidapet, Chennai, Tamil Nadu 600015
Hours: Open ⋅ Closes 9PM
Phone: 044 2381 2546
10. Vallakottai Murugan Temple (வல்லக்கோட்டை முருகன் கோவில்)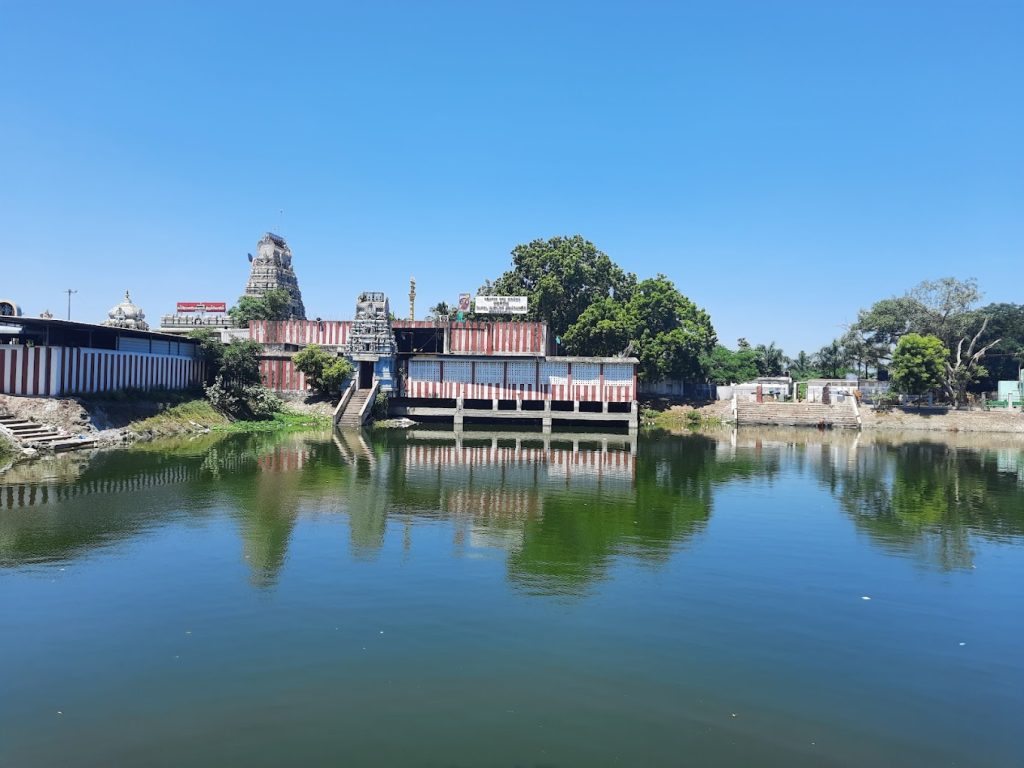 The Vallakottai Subramaniyaswami temple is very famous in Vallakottai. People from various places visit this temple during festival days. The Subramaniya Swamy idol in this temple is the tallest Lord Muruga statue in India.
Address: Vallakkottai, Oragadam, Tamil Nadu 602105
Hours: Open ⋅ Closes 1PM ⋅ Reopens 4PM
District: Kanchipuram
Deity: Subramaniyaswami (Murugan)
Temples not only represent the cultural heritage of India but also the faith and devotion that people have. If you have been meaning to pay a visit to Murugan temple, we hope this list was helpful. Comment below if you have any other Murugan temple in mind that people should definitely visit.
Famous Murugan Temples in Chennai FAQs
Which is the most famous Murugan temple in Chennai?
Arulmigu Vadapalani Murugan temple is one of the very famous Murugan temples in Chennai. You should visit this temple if you are in Chennai or visiting Chennai.
When to visit Siruvapuri Murugan Temple?
Siruvapuri Murugan Temple is open from morning 7:00 am – 12:00 pm and evening 4:30 pm – 8:00 pm. You can visit anytime within the mentioned time.
Which month is good for Murugan?
Skanda Sashti is a six-day-long festival that is dedicated to Lord Murugan that falls between October to November every year.
What is Lord Muruga's Favourite Colour?
Yellow is Lord Murugan's favourite colour, which is why most of the statues of Lord Murugan are is in yellow colour.