Best organic food stores in Chennai include Organic Depot, Dhanyam Organic Superstore, reStore Organic Store, Vayal Organic Store, Annai Organic And Naturals Foods and Organic Paradise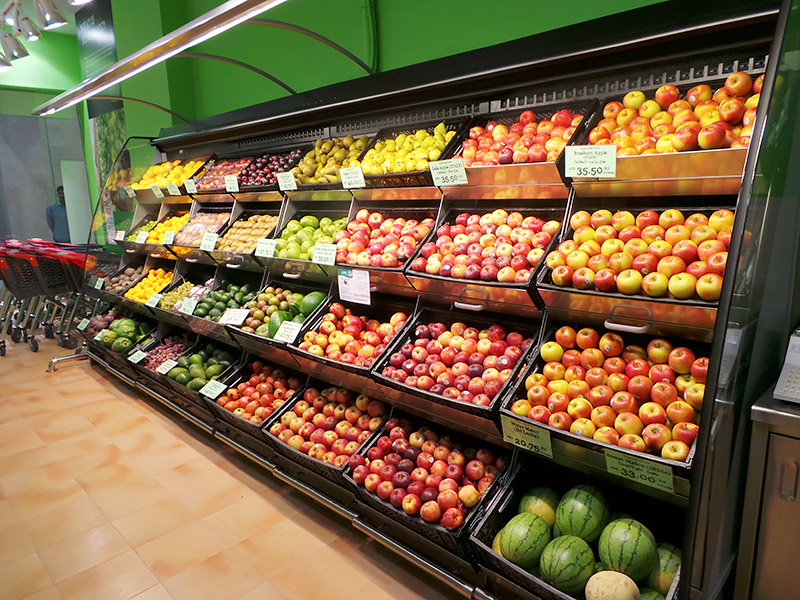 At this day and age where adulteration and use of pesticides is at peak, sing organic products is very important to stay healthy. It gives more nutrition to body without any side effects caused due to chemicals and pesticides used in non-organic products. Therefore we bring you some of the best organic food stores here in Chennai.
How Organic Food Is A Way to Better Health
Why should you choose organic foods? If we knew that most of the foods we eat today contain hormones, toxic poisons and poor vitamin content, would that be a good enough reason to change to organic foods?
People today are choosing organic foods in Chennai more often than in the past. The foods in grocery stores are becoming less and less desirable. Farms need to ship fruits and vegetables very early, and they ripen on the way. Consequently, the nutrients that are supposed to be in them are not complete. The importance of eating organic foods is two-fold. First, they are produced in the most energy-saving way. Second, they do not use harmful chemicals. For these reasons, many people are turning to organic foods today for their diet.
What is the difference between naturally grown foods and organic foods? Certified organic foods are made using processes that do not harm the environment and without the use of pesticides or other chemicals that could be potentially harmful to humans. Natural foods may use some pesticides during the growing or harvesting processes.
To eat a good organic diet, we need plenty of fruits, vegetables, grains and meats that have been grown or raised naturally. When you start to eat differently, it is a good idea to detoxify your body to get rid of the poisons that are already there.
One great way to use organic foods is to juice. Today there are juicers that you can buy that take the mess out of juicing. Most people start juicing and quit soon after because of the messy cleanup. We have found a juicer that, from start to finish, takes no more than fourteen minutes. We juice regularly and use organic foods. It is a wonderful way to achieve maximum health.
Organic foods are available at most grocery stores in Chennai. You can also visit natural health food stores that specialize in organic and natural foods. When shopping, choose produce and products that have the organic seal. This shows that the foods were processed according to strict standards.
Choose foods like fruits and vegetables when they are in season, as when they are extremely fresh and also less expensive. Visit your local farmers market to find some of the best products available. Always wash all fresh produce before eating, even if it is labelled organic. Most of us do not want to eat dirt.
When shopping, try to read the labels to find items that are organic. Look for food that does not contain preservatives or artificial colourings, or sweeteners. If labels contain a long list of words that you do not know, then it is safe to say that there are many chemicals in them that we should not put in our bodies.
Try to use fresh herbs and spices when you cook. You will find that these are much more flavorful and contain more nutrients than the dried ones. It is fun to grow your own herbs and surprisingly easy. You can grow them in your kitchen, deck or garden. If you choose not to grow your own, then get the best organic herbs and spices that you can find.
Switching to organic foods can be difficult. Try to slowly incorporate them into you current diet plan, then increase the amount that you use. Sometimes our body does not like the change, even though it is for the better. It is always a good idea to detoxify your body when you start a new eating plan. A natural diet is also a good choice for the whole family, as everyone can benefit from eating natural foods.?
Top 20 Organic Food Stores in Chennai To Try Now
1. Organic Depot – Online Organic Food Store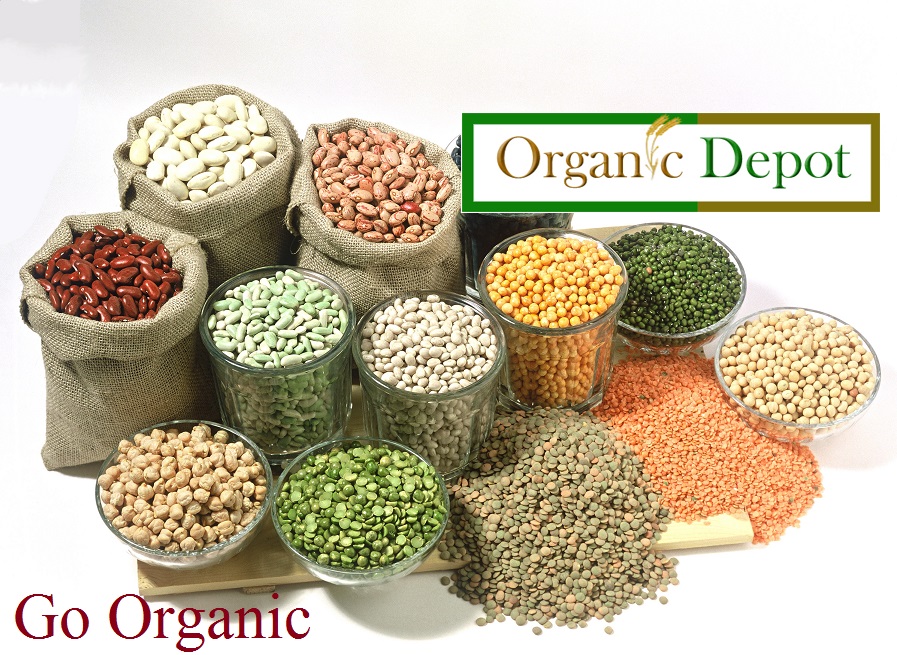 This store only sells Indian products. They get products from different regions of India and all products are produced by Indian farmers. They are environmental friendly and don't harm animals in any of their activities. The products offered by the store are traditional rice, wheat, millets, kitchen spices, cooking oil, sprouted grain, fruits, vegetables, poha, etc.
Find the store at: 22, Doctor Thirumoorthy Nagar Main Road, Nungambakkam, Tamil Nadu Chennai, 600034
Contact no: 044 6452 5500
Timings: Mon – Sat 09:00am – 08:00pm, Sunday closed
Website: www.organicdepot.in
2. Dhanyam Organic Superstore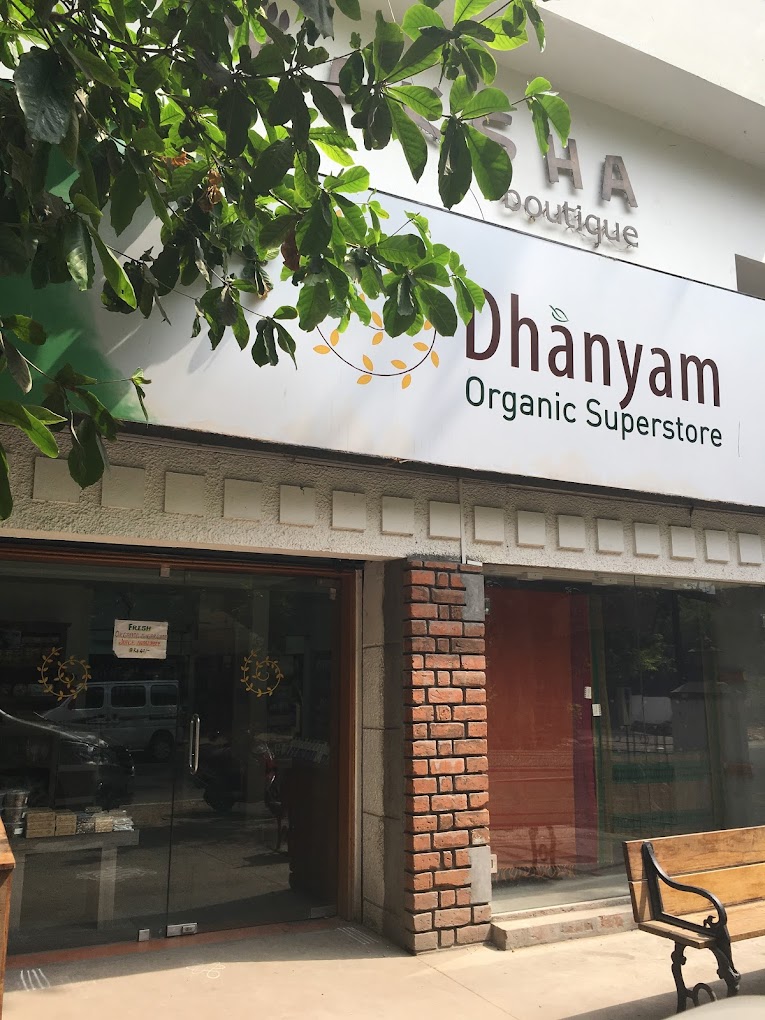 Dhanyam is an organic store with branches in various areas. It provides door delivery and also online shopping. It has a wide range of food products and also personal care products.
The food is categorised as grocery and staples, baby foods, herbal medicines and supplements, jams and preserves, snacks and savouries, beverages and juices. It has a special category of vaidik products.
One of the store is located at: No. 24, North Boag Road, T. Nagar, Chennai – 600 017
Contact no: 044 – 28157654
3. reStore Organic Store In Kottivakkam
Restore is a not for profit organisation located in ECR. It offers grains, millets, pulses, flours, oils, sweeteners, spices, dry foods, etc. The products are grown organically and full of nutrition and goodness since no pesticides are used.
Find at: No. 150/3 East Coast Road, opposite Bharat Petrol bunk, Kottivakkam, Chennai (adjacent to Kun Hyundai)
Contact: 044 2492 1093
Timings: Mon – Sat: 10:00am – 08:00pm , Sunday closed
4. Vayal Organic Store
This is again an organic store providing grains, millets, staple foods, baby food products, edible oil, varieties of teas and honey, vegetables, fruits, etc. They even sell fresh milk on Tuesday, Friday, and Saturday. They offer delivery of goods at your door step.
Find at: No 30/2, Dr.C.M. Complex (Behind Ganesh Temple), I-block, 1st Avenue, Chinthamani, Chennai, Tamil Nadu 600102
Contact no: 04426221308
Timings: Mon – Sat 09:30am – 08:30pm, Sun 11:00am – 08:00pm
5. Annai Organic And Naturals Foods
This store has set up its products in categories like organic food, weight gain and weight loss food, diabetes food, organic pulses and grains. Each category has various products.
Find at: No. 8, 1st Avenue, Shastri Nagar, Adyar, Chennai – 600041
Contact no: +91 9443206790
6. Organic Paradise
It is an online food chain which now has 3stores in the city. It sells organically produced cereals, flours, jams, snacks, beverages, spreads, pickles etc.
Find at: No. 14-B, Nagathaman Koil Extension, 12th Avenue, Ashok Nagar, Next to State Bank of Travancore, Chennai, Tamil Nadu 600083
Contact no: 044 2371 2383
Timings: Mon – Sun 09:00am – 09:00pm
7. Browntree
Brown tree is a very popular store and it has many branches in Chennai. It serves a variety of organic tea, flour, honey, spices, pulses, grains and saunf.
The stores are at Kilpauk, Anna Nagar, Alwarpet and many other areas. One of their store is at: 70, Nungambakkam High Road, Nungambakkam, Chennai, Tamil Nadu 600034
Contact no:044 4300 9255
Timings:Mon – Sun 10:00am – 11:00pm
8. Organic Abode
The popular organic products available at organic abode are tea, fruits, vegetables, juices, snacks, etc. This store gives high value to customer feedback and suggestions.
Find at: No. 100, Near Keelkatalai Bus Depot / Next to IOB, Medavakkam Main Road, Keelkatalai, Chennai – 600117.
Contact no: (044) 6658 6329
Timings: Mon – Sun 09:30am – 08:45pm
9. Bio Organic
This store has a variety of organic products like dairy products, breads, fruits, vegetables, grocery, cereals, baby food, snacks, etc. The store is extremely good with best range of products.
Find at: No. 96, Opposite To Nilgiris Supermarket, Rajendra Prasad Road, Chrompet, Chennai – 600044
Contact no. (044) 6658 3043
Timings: Mon – Sun 10:00am – 10:00pm
10. Vaer Organic: Best Organic Online Grocery Store in Chennai
Vaer provides access to fresh fruits, vegetables and eggs to people in Chennai. In addition to that it offers grains, small millets, oils, spices, health mix, herbal infusions, honey, etc.
Find at: 31, Mahalakshmi Street, T Nagar, Chennai 600017
Contact no: +91 9444667070
Timings: Mon – Sat 09:30am – 08:30pm, Sunday closed
11. Terra Earthfood: Healthy Mindful Organic EarthFood
Terra earth food is a very hygienic and traditional organic food store. It provides fresh, unprocessed, locally grown gluten free food. Bouquets of fresh organic vegetables – purple chard, bright pink bee beans, red spinach thokku, perfectly round wheatgrass laddoos, earthy ragi bread, curly ribbon pakodas and crisp golden murukkus to vegan cakes, desserts, fruit squashes and more, there is plenty to fulfil a household's healthy food needs and at the same time savour your taste buds as well.
Find at: No. 10/11, Singaravelan Salai Rd, Chinna Neelankarai, Chennai, Tamil Nadu 600041
Contact no. 099406 38931
Timings: Mon – Sat 07:30am – 09:00pm, Sun 09:00am – 09:00pm
12. Uzhavu Organic Online Shopping
This store provides a variety of organic fruits and vegetables, millets, grocery, snacks, beverages, etc. They provide fresh fruits and vegetables every Tuesday and Saturday.
Find at:No1 A, First Main Road, Pallikaranai, Chennai – 600100, IIT Colony Opposite IOB Bank.
Contact no: 9566242794
Timings: Mon – Sun 09:00am – 10:00pm
13. Kalpa Kshema Organic Store Gopalapuram
Kalpa kshema offers an exclusive range of products in perfect harmony to mother nature, which means no chemicals, no preservative and no pesticides are used. It offers pulses, honey, natural water colour, cookies, jiggery, baby food, healthy nuts and bars, cooking oil, papads, sugar, cereals, etc. This shop is luxurious and a little expensive. But it is worth a visit.
Find at: 1st St, Kanakasri Nagar, Gopalapuram, Chennai, Tamil Nadu 600014
Contact no: 044 2811 1355
Timings: Mon – Sun 09:00am – 08:00pm
14. 60 Degree F Organic Health
It is a retail store in Alwarpet offering organic fruits, vegetables, grains, dairy products, grocery, oils, cereals, etc. Its main aim is to provide healthy products and keep its customer healthy.
Find at:Old No 14 New No 25, K B Dhasan road Alwarpet, Chennai, Tamil Nadu 600018
Contact no: 098400 66651
Timings: Mon – Sat 11:00am – 08:00pm, Sunday 12:00pm – 06:00pm, Wednesday closed
15. Vidhai Organic Store
It is a retail organic store offering organic food and other consumables produced by organic farming methods. It offers flours, pulses, health medicines, cookies, corn flakes, vermicilli, millets, pulses and grains, rice, salts and sugar, spices and condiments, oils, etc.
Find at: No. 1, Sruthi Apartments 1st Cross Street,, Gandhi Nagar, Adyar, Chennai, Tamil Nadu 600020
Contact no: 098406 98236
Timings: Mon – Sat 10:00am – 08:30pm, Sunday closed
16. Aadhya Organic Store, Chennai
This is a traditional organic store and offers vegetables, teas, sweeteners, rice varieties, spices and condiments, pulses, grains, millets, flours, eggs, cereals, edible oil and ghee etc.
Find at: No 4. Agarharm Street, mylapore, chennai 600004
Contact no: 044 4552 4433
Timings: Mon – Sat 10:00am – 09:00pm, Sunday closed
17. Akalpita Green Store
It is a retail outlet for organic products which includes groceries, vegetables and fruit. They want people to live a healthy life and so they keep their products free from pesticides and harmful chemical fertilizers.
Find at: No. 148/5, habibullah road Chennai – 600017, Near Canara bank
Contact no: 9841027276/044 2834 5775
Timings: Mon – Sun 11:00am – 07:00pm
18. Ayush Vriddhi Herbals, Mylapore – Chennai
It is a wholesale organic and herbal product store. It offers products like jellies, herbal powders both edible and for personal care, and also varieties of juices and syrups.
Find at: 132, Kutchery Road, Mylapore, Chennai – 600004.
Contact no. (91) 9443575106
19. Go Green Go Organic
The name itself describes the store and the kind of products it offers. Go green is an organic food exporter in Chennai. It offers a variety of millets, aloe vera products and also amla (Indian gooseberry).
Find at: 2/3, Kambar Salai, JJ Nagar West, Opposite to reliance digital, Mogappair, Chennai, Tamil Nadu 600037
Contact no: 094440 14096
Timings: Mon – Sat 10:00am – 06:00pm, Sunday closed
20. Gormei Market
Having successfully opening many branches around Chennai it is considered a very good organic store. It offers baby food, baking needs, beverages, biscuits and cookies, breakfast and cereals, spices, sauces, nuts and dry fruits, etc.
Find at: 20(8), Rajaratnam Street, Kilpauk (near Beverly Hotel), Chennai, Tamil Nadu 600010
Contact no: 044 4380 7222
Timings: Mon – Sun 09:00am – 09:00pm
We hope this list was helpful. If you have any suggestions or know any other organic food store do comment and share your views. Eat healthy, stay healthy!